Beauty.com's celebrity makeup artist Tina Turnbow as created the makeup look for Abaete Fall 2009.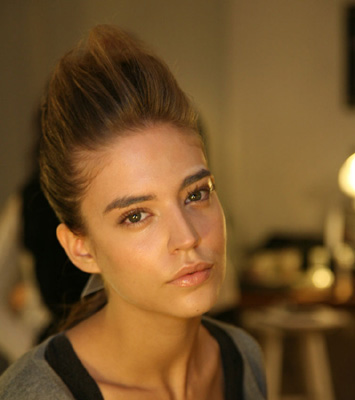 The makeup look at Abaete Fall 2009 Makeup Look: Think 18th Century France – regal, rebellious, and rich designs paired with a soft, feminine touch…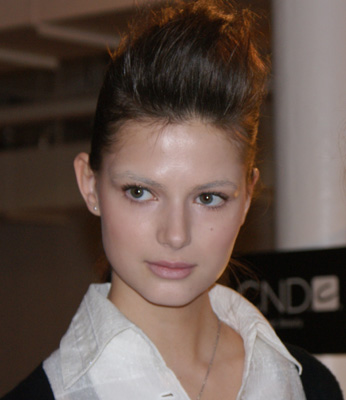 The look for Abaete's Fall 2009 collection created by Tina Turnbow with Tarte started with fresh skin. Caudalie's beauty elixir and lip conditioner hydrated skin prior to makeup application. The makeup was natural, no makeup-makeup. Tarte's ReCreate gave even color and coverage to the face. Brows were softened by wax from the toolbox brow kit and topped by provocateur mineral powder. Liquid Sunshine added a hint of shine on the lids, rejuvalash defined lashes, and Blushing Bride cheek stain, applied sparingly, added the slightest hint of color on lips and cheeks.

Click to enlarge image for the complete how to get the Abaete Fall 2009 Makeup Look!