During the cold, winter months, skin is exposed to 75% less humidity leaving it dry, itchy and raw. This winter, the secret to escaping these irritating aliments lies deep within the banks of the Dead Sea. AHAVA's Dead Sea Mineral Mud is a rich, nutritious body treatment that instantly invigorates dull, dry skin to reveal a radiant, healthy glow.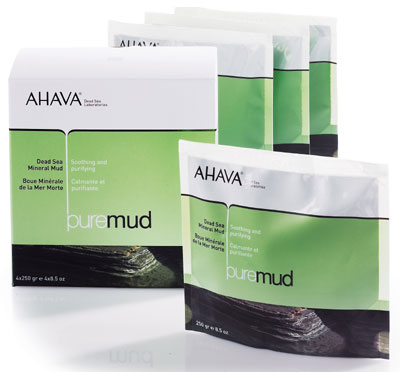 Combat winter woes with a powerful dose of these highly concentrated minerals for a nourished and youthful appearance. AHAVA's Dead Sea Mineral Mud works deep down to clean, purify and restore the skin's natural moisture balance, leaving it smooth and revitalized. Harvested from the lowest elevation on Earth, this rejuvenating mud contains life-enhancing ingredients with proven regenerative properties for guaranteed gorgeous skin.
Transform your bathroom into a Mediterranean oasis by warming the mineral mud for a luxurious spa-like experience. Relax your body and unwind your mind as this black mud treatment transports your sense to the lowest elevation on Earth, the Dead Sea.
AHAVA's Dead Sea Mineral Mud is $28; available now via www.AHAVA.com  and fine retailers nationwide.