Amanda Seyfried stepped out last night, October 20th, 2011, for the premiere of her new film, In Time, looking stunning from head to toe. Jenny Cho, Suave Professionals Celebrity Stylist created a sexy blowout to go along with her beautiful dress.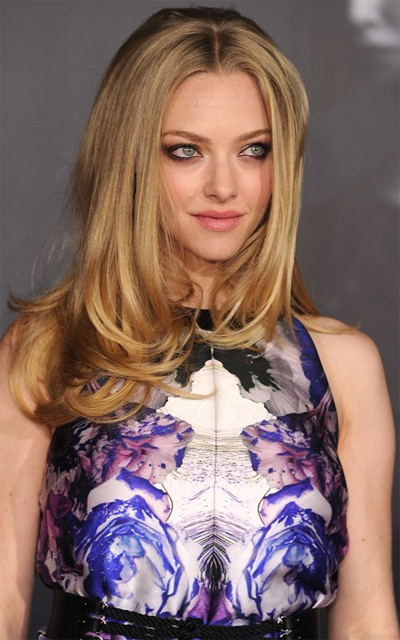 Jenny Cho Suave Professionals Celebrity Stylist creates a bombshell sexy blowout for Amanda Seyfried
Hairstyle Inspiration: "For the premiere, I wanted to give Amanda a hint of Brigitte Bardot's infamous bombshell sexy blowout to show off her beautiful healthy hair" says Jenny Cho, Suave Professionals Celebrity Stylist.
How-to get Amanda Seyfried's hairstyle:
1. Apply Suave Professionals Volumizing Root Boost Spray all over towel-dried hair, concentrating on the roots
2. Layer Suave Professionals Sleek Anti-Frizz Cream to help smooth and protect hair from heat. Blow dry with a large round brush starting at the nape.
3. Before applying makeup, set each section of hair with large velcro rollers to give hair body and volume (Once makeup is complete, remove rollers). Every section should be rolled away from the face except the front sides, which should be rolled under.
4. Unroll hair starting from the nape. Brush out the hair gently with a Mason Pierson brush and tease the roots around the crown to give slight height.
5. Mist with Suave Professionals Touchable Finish Lightweight Hold Hairspray to finish
All Suave Professionals products mentioned are MSRP $2.69 – $2.99. Suave Professionals are available at mass retailers, select drugstores and supermarkets nationwide. Please let me know if you'd like images of any of the above mentioned products.