Amanda Seyfried Oscars 2010: The Hairstyle
Harry Josh, John Frieda International Creative Consultant, is sharing his styling secrets on how to get Oscar presenter Amanda Seyfried's cool, understated hairdo with easy-to-use tips and tricks.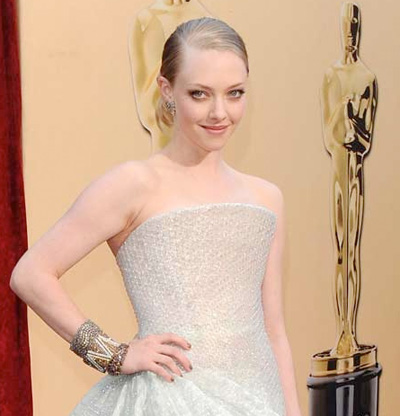 Harry gave Amanda the new Frizz-Ease Smooth Start Hydrating Shampoo and Conditioner in advance as the frizz-fighting formula was essential to smooth and hydrate dry strands and replenish moisture for a nice, smooth blow out.
"These shampoos and conditioners were the perfect way for Amanda to prep her hair," said Harry. "The look was flat, clean and sleek, so it was important to start the fight against frizz early so that Amanda's hair would be silky, shiny and totally manageable."
Harry applied the new Root Awakening Strength Restoring Gel to Amanda's hair at the roots to help achieve the sleek, flattened shape he was going for. Using a tail comb instead of a round brush to avoid lift, Harry blew the hair out, combing it flat to the head as he dried.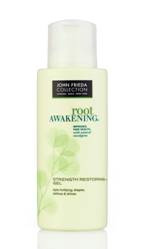 Harry then used the Sheer Blonde Crystal Clear Shape & Shimmer Hairspray section by section to hold the style. "Amanda has such beautiful naturally blonde hair that I wanted to ensure it looked its best all night and didn't photograph dark – which some finishing sprays can cause. By using a light hairspray you avoid adding residue or darkening the blonde hair."

Harry finished by creating an extreme, slick side part and pulling Amanda's hair back into a bun. He left a little bit of the bun sticking out in a fan, a last minute decision he made to reflect the pattern on Amanda's earrings.