Avon introduces a laser alternative for radiant summer skin. Put down the laser! Did you know that in 2008, laser resurfacing procedures were the #5 non-surgical procedure performed in the U.S.? Now you can achieve results without the dermatologist's visit with Avon's latest skincare breakthrough, ANEW Clinical Luminosity Pro Brightening Serum.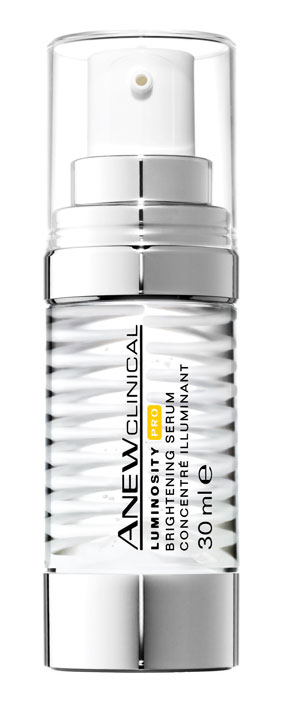 "While many women are concerned about combating wrinkles, dark spots and discolorations are also responsible for the appearance of aged skin." explains Dr. Cheryl Karcher, board certified dermatologist. "ANEW offers an incredible at-home option to skin-brightening laser treatments, giving women everywhere access to more youthful, brighter skin.
Formulated to treat tell-all signs of aging like uneven skin tone, dullness and discolorations, this topical serum harnesses the power of injectable-grade L-Aspartic Acid to help deliver effective brightening results at home. In just three days, this breakthrough formula helps to diminish the appearance of dark spots, exfoliate dead surface cells and show off your new brightened complexion. Added bonus? An accessible price – it retails for X ($54).
ANEW Clinical Luminosity Pro Brightening Serum is available exclusively through Avon Representatives. To locate an Avon Representative, call 1-800-FOR-AVON or visit www.avon.com.