Sally Hansen and DKMS, the world's largest bone marrow donor center, have partnered for the Color that Cares campaign and offered complimentary Sally Hansen manicures in LA yesterday, June 10th, 2010, to raise awareness for DKMS. Actresses, AnnaLynne McCord and Michelle Trachtenberg stopped by and received a Sally Hansen manicure in support of DKMS. AnnaLynne's shade of choice was Sally Hansen Complete Salon Manicure in Grass Slipper and Michelle chose Complete Salon Manicure in Fairy Teal.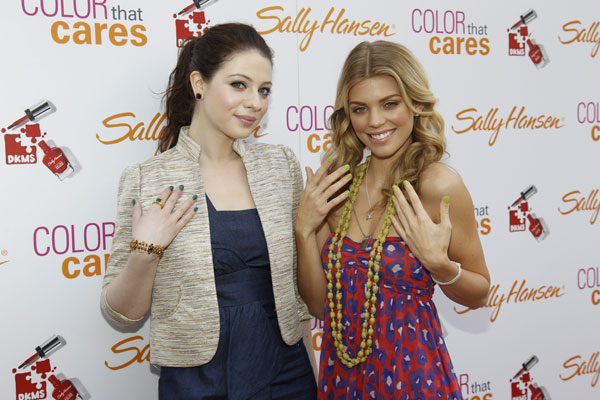 If you weren't in LA yesterday you can get involved on Facebook by uploading photos of your own Sally Hansen manicures to Sally Hansen's Facebook page for DKMS.
To learn more about the Sally Hansen brand please log on to www.sallyhansen.com

About the Author
I am one of the top fashion and beauty bloggers in the world also a Luxury Paradise Valley and Scottsdale REALTOR with Russ Lyon Sotheby's International Realty.