Argyle Salon & Spa Partners with Oribe for Academy Awards.
The Argyle Salon & Spa is thrilled to announce its partnership with Oribe, the eponymous product line from one of the most influential hair stylists in the beauty industry, for the 82nd annual Academy Awards. From March 5th-7th, the Argyle will undergo a three-day transformation making it the first "Oribe Concept Salon" of its kind in Los Angeles. During that time, Argyle stylists (whose clients have included Madonna, Catherine Zeta-Jones, Olivia Wilde, Sean Penn, and Uma Thurman) will use Oribe products exclusively on their clientele and demonstrate Oribe's world-renowned techniques taught to them by the master himself.
The Argyle Salon & Spa is located in the Sunset Tower Hotel, one of Hollywood's most iconic locations and celebrity hot spots and home to the Vanity Fair Oscar after-party. "The Oribe concept salon at the Argyle is an ideal location for celebrities and guests to conveniently get pampered by some of the industry's best stylists, using the best product, without having to leave the hotel," states Britney Huinker, owner of the Argyle Salon & Spa.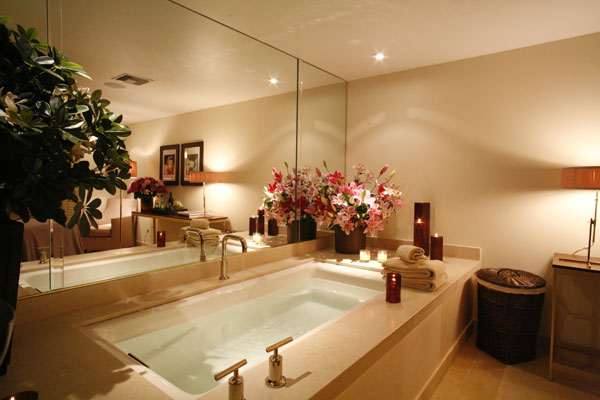 "Oribe is very excited for the Academy Awards and the "Pop-Up Salon" at Argyle. They are an amazing salon that share a commitment to beautiful, glamorous hair. They are the perfect place to showcase Oribe products and the philosophy behind them," says Oribe representative, Leslie Petrosino. The collaboration of these beauty industry leaders combined with the landmark backdrop of the Sunset Tower Hotel makes the Argyle Salon & Spa the biggest beauty hotspot for the Oscars!
ABOUT ORIBE
Oribe (pronounced OR-bay) is a distinguished and renowned celebrity hairstylist, and has been lauded as one of the top hairdressers of all time. Oribe's combination of session, celebrity and salon work spans over three decades, and he has defined the notion of fashion over the course of a career of unprecedented longevity and scope. Oribe's has worked with: Beverly Johnson, the original supermodel, to Christy Turlington who Oribe appears with in an iconic Vogue spread with, to the always radiant Heidi Klum and Naomi Campbell. In fact, it was Diana Ross who showed Oribe how to really secure a wig. And of course, one can't leave out Jennifer Lopez who Oribe has worked with since her first album cover.
ABOUT THE ARGYLE SALON & SPA
The Argyle Salon & Spa, a celebrity favorite, is tucked away within one of Hollywood's most significant architectural landmarks, Sunset Tower Hotel.