I'm quite impressed with the NEW AVON Color Spring 2010. The pigments are rich, the shades are both wearable and yet cutting edge. The icing on the cake Avon products are very affordable. Collaborating with Jillian Dempsey Celebrity Makeup Artist and Avon's Global Creative Color Director also adds to the beauty and chicness of this collection.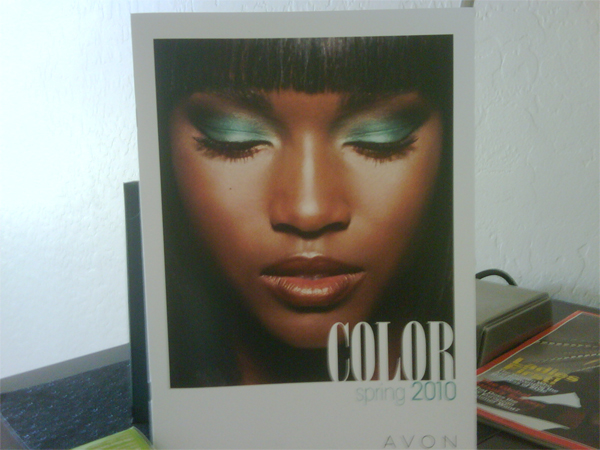 "My Philosophy has always been that makeup should be quick, easy and beautiful. For Spring 2010, I worked with Avon to introduce products that add a glamorous touch to everyday style…These new products not only deliver beautiful looks, but also have cutting edge formulas and Packaging…"-Jillian Dempsey Avon's Global Creative Color Director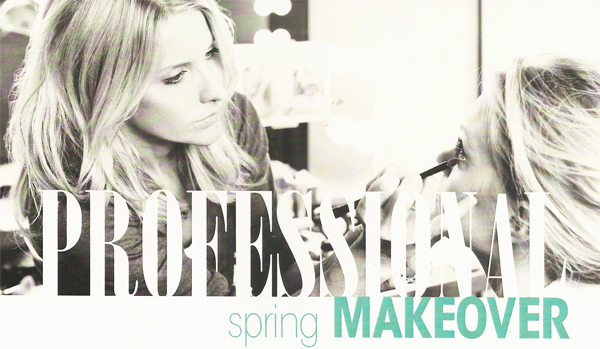 AVON Color Spring 2010 includes:
Jillian Dempsey For Avon professional eye duo ($9), I've been using and loving the shell pink/warm brown combo shade. Super long lasting highlighting liquid eye shadow in one end and a precise and very friendly to use liquid eye liner. First you glide on the shadow then line top lashes and you're ready to go!! Other shades include: white/jet black. gold/jet black. bronze/warm brown.

The Avon Look:
ANEW Lash-Transforming Mascara +Serum ($12). Comes in 2 shades: black and brown. I apply the serum to lash line first ans then sweep on volumizing mascara. You can also apply the lash serum at night. The formula features Avon's patent-pending Bio-Lash Technology designed to help prevent lash breakage and promote healthier looking lashes over time. Ingredients include: Peptides, Creatine, Wheat Protein, Vitamin E, Marine Extract, Keratin, Vitamin B5 and Green Tea extract.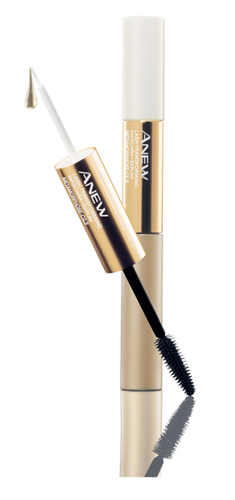 The Avon Look: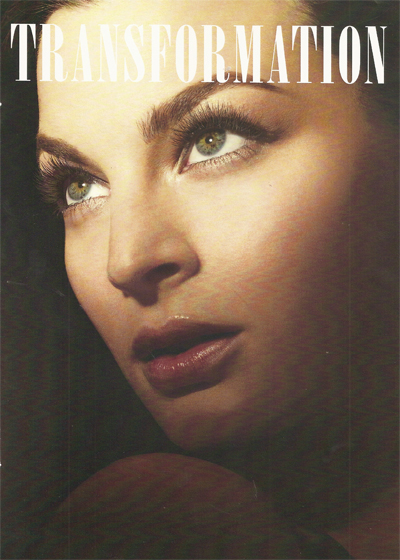 Jillian Dempsey For Avon professional multi-pencil for eyes, lips and cheeks ($8). Simply sweep the eye color over lids and gently blend. To apply color to cheeks dab the pencil onto the apple of your cheeks and blend in a circular motion. For lips, you can use the pencil as just a lip liner or you can also fill in the entire lip with color. Shades: raspberry radiance. sugar plum. twice the spice.

The Avon Look: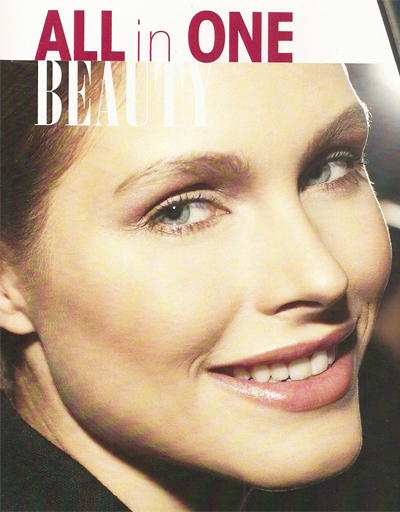 Avon superShock VIVID liquid eye shadow ($7). The formula: "The buildable formula gives you the flexibility of creating a sheer or more intense look," explains Jillian Dempsey "To give eyes more dimension, layer the shadow and use the tip of the applicator to apply closer to lash line-this will brighten eyes and really make them pop." adds Dempsey. Shades: chromed cocoa. garnet flash. glistening teal. pink reflect. sparkling amethyst. twinkling snow (Marta Walsh's fave! Perfect for highlighting the brow bone and inner corner of eye).

The Avon Look:
Avon perfect wear extralasting lip gloss ($8) is a medium coverage lip gloss. Designed to last 8 hours. "I like to layer gloss over lipstick for a full, dimensional look; that's why I love the Extralasting Lip Gloss. it has color built onto shine so you can get the layered effect in one easy step."-Jillian Dempsey. Available in 10 shades: always apple. constant coral. continuous copper. endless watermelon. eternal rose. everlasting petal. forever diamond. infinite berry. lingering plum. perpetual pink.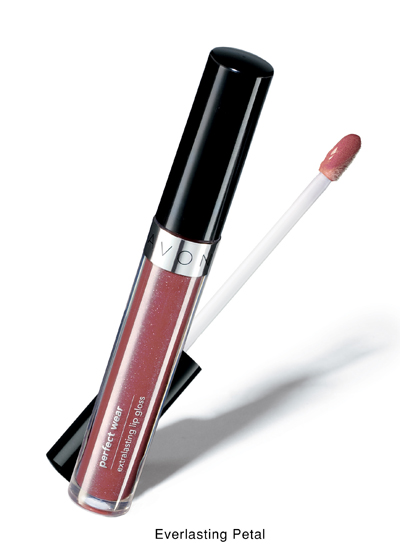 The Avon Look: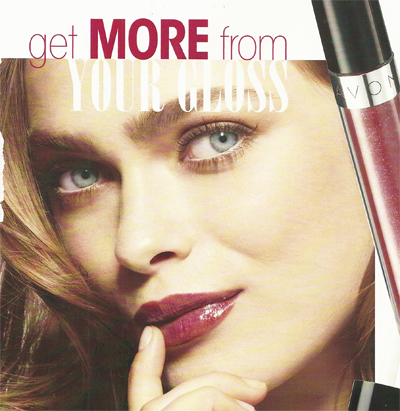 Jillian Dempsey For Avon professional lash booster ($9.50 available from July 2010). "To maximize your lash look, hold the Lash Booster brush to the lash base for an additional three seconds after applying, this helps lift the lash to bulid drama and boost volume. Wiggle the brush and apply like you would a mascara."-Jillian Dempsey. The Lash Booster acts like a primer so you need to apply your favorite mascara first and then apply Lash Booster. You can apply between coats of mascara as often as you like. Shades: black and brown.
The Avon Look:
All products are available exclusively through Avon Representatives. To locate an Avon Representative call 1-800-FOR-AVON or visit www.avon.com