Avril Lavigne Rocks With Black Star Perfume: International recording artist, Avril Lavigne and her first signature fragrance, Black Star. Inspired by the edginess of her music, the fragrance captures the high-energy and individual style that defines Avril.
Black Star is a fusion of vibrant floral, fruity and gourmand accords, each with a distinctive, lively appeal. The notes blend to create a swirling, sparkling cloud of fragrance, for a truly energetic scent. In addition, Black Star's bottle takes on a unique and striking star shape. The pastel pink fragrance is accessorized with a studded black bottle cap – the perfect fusion of rock and roll and feminine.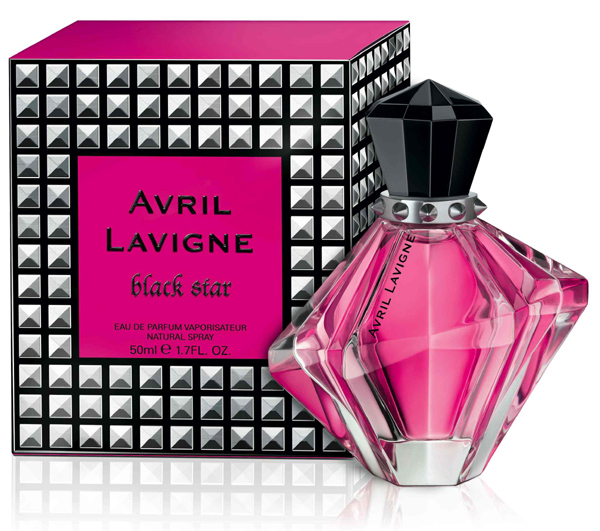 The fragrance is available at Kohl's nation wide.
The Range:
Eau de Parfum, 30 ml $29.00
Eau de Parfum, 50 ml $39.00