Green & Organic Beauty: Bamford Body collection offers luxury bath items ranging from bath oil to hair care items that are completely organic from each ingredient incorporated in the creation of the brand to the recyclable packaging.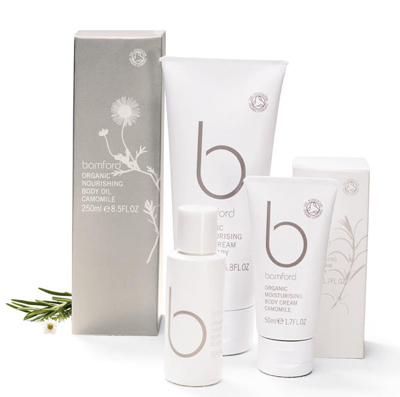 Product Range:
– moisturising body cream for use over the body, hands and feet
– nourishing body oil for the skin, bath and massage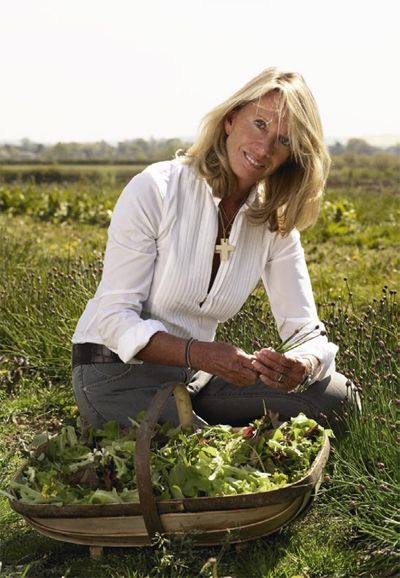 Organic Moisturising Body Cream Camomile "soothing nourishment for dry or sensitive skin", $20-$64.
Organic Moisturising Body Cream Rosemary "stimulate your skin", $20-$64.
Organic Nourishing Body Oil Camomile "replenish moisture levels", $24-$72.
Organic Nourishing Body Oil Rosemary "ultimate rehydration and reinvigoration", $24-$72.
Like all Bamford collections, Bamford Body has combined the design aesthetic and the sensual appreciation demanded by the luxury sector with the passionate belief that organic and natural products are better for you and the environment. Born from the Bamford Haybarn Spa, bamford body is a natural extension of the bamford way of life. Bamford products for bath, body and baby re-fuel the skin naturally and luxuriously. All of their ingredients are gm-free and contain no nasty chemicals.
– no parabens
– no mineral oils
– no sodium lauryl sulphates
– no synthetic fragrances
– no artificial colouring
Available in the UK: Bamford & Sons Notting Hill, London.
France: Hotel Ritz Paris, Hotel Du Cap, Hotel Chateau.
USA: Select Neiman Marcus & Barneys New York
Hong Kong: Lane Crawford Pacific Place
For more locations and product details visit: www.bamford.co.uk