Billy Jealousy launches an exclusive kit for ULTA and ulta.com for $24 (value $36).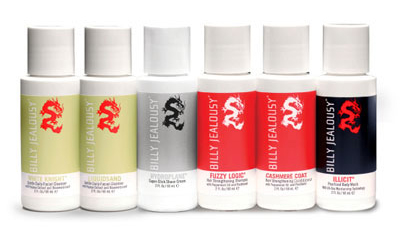 Just in time for the Holidays, Mr. Billy Jealousy has launched a little something special with his friends over at ULTA. Now you can finally give your man that subtle hint of what to use before date night or a day at the gym.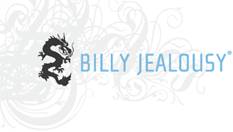 2oz White Knight Facial Cleanser: White Knight contains essential moisturizing agents to provide necessary hydration while cleansing skin. The white, foaming formula cleanses without stripping the skin of essential oils. SLS-free, Paraben free, no fragrance added.
2oz LiquidSand Facial Exfoliator: Less penetrating than a scrub and more powerful than a face wash, this gentle cleanser removes dead skin cells, dirt and all round grime. Colorant –free, SLS-free
2oz Hydroplane Shave Cream: A rich, technologically advanced cream that keeps you looking sharp and feeling cool. This shaving cream cools, heals and conditions the skin with its micro-silicon beads, while natural citrus oils condition, moisturize and purify skin.
2oz Fuzzy Logic Shampoo: This shampoo contains two DHT blockers (DHT causes hair loss) Menthyl Lactate and Peppermint Oil creating strong, healthy and thick hair. The powerful shampoo also contains Cocamide MEA, which is a coconut-derived cleanser and moisturizer as well as Panthenol, a provitamin conditioner.
2oz Cashmere Coat Conditioner: This hair strengthening conditioner is infused with peppermint as well as DHT blockers to restore strength, volume and hydration to keep your hair lookin' healthy
2oz Illicit Body Wash: Created after the huge success of the ILLICIT Eau de Parfum, this body wash is infused with citrus bergamot, tea, ivy, ginger and sandalwood. The hemp seed oil softens and sooths the skin while Cocamide MEA, a natural derivative of coconut oil cleans and moisturizes and Vitamin E conditions.