When I think about Rock Stars all I see is amazing parties and lots of fun. But have you  ever wondered what it's like to be a rock star's daughter? America's version is Nicole Richie and Britain's versions are the following beauties. Which of Britain's It Rock Star Daughters is your favorite?
Peaches Geldof is the daughter of British rock star Bob Geldof and British television presenter and writer Paula Yates. Peaches seems to get tons of press in the UK for being a party girl. However, Peaches is not just all about good times. She writes a column for Nylon Magazine. In 2009 Peaches was signed to a six-figure modeling deal to become the face of the Miss Ultimo collection. She is also a DJ and a TV reporter. Peaches reminds me a lot of her mother who has passed away in 2000 with her beauty, charm, and journalism talent. You can even follow Peaches Geldof on Twitter.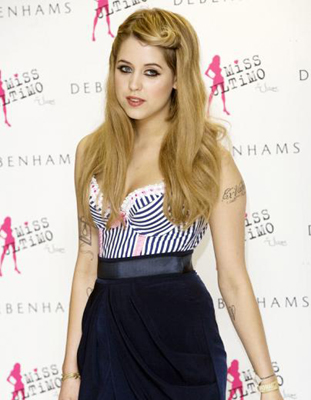 Georgia May Jagger is the daughter of British rock star Mick Jagger and American Supermodel Jerry Hall. What makes Georgia an it girl? Well, she is the face of  Versace Spring 2010 campaign, the face of Hudson Jeans campaign, and she was just awarded Model of the Year by the British Fashion Awards.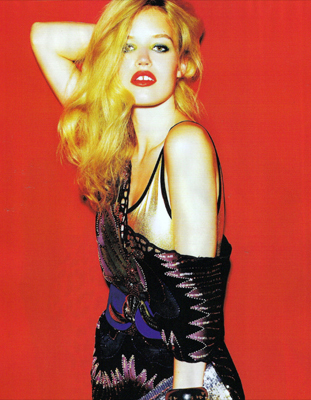 Amber Le Bon is the daughter of British rock star Simon Le Bon the lead singer for Duran Duran and British Supermodel Yasmin Le Bon. Amber has modeled for Moschino and River Island. She is currently the face of Myla swimwear. You can even follow Amber Le Bon on Twitter.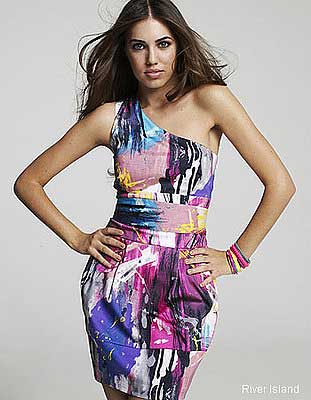 Marta's meeting with Simon Le Bon: My dream was to meet Mick Jagger since I was a teenager, and that didn't change, and so far didn't happen. Funny, when I visited London for the first time, that night I dreamt about meeting Mick Jagger in some kind of a party. The closest I got to ever meet a rock star was around 1998 when I met Simon Le Bon of Duran Duran. It happened one night in Soho New York City when my girlfriend and I decided to go out at 1:30 AM (because that's what you do in New York City when you young and single) and at around 3:15AM we knocked on the doors of Spy Bar. A security guy greeted us and also tried to get rid of us. He told us that that there was private party and we can't get in. With my girlfriend who was one of these pretty girls who wasn't  used to a 'no' as an answer and with a little a bit of sweet persuasion the security guy let us both in. Not a lot people were in the club, did look like a private party. And there on the dance floor I met Simon Le Bon. I had no clue. He introduced himself to me and said: "I'm Simon". And I joked and said: "You mean Simon Le Bon?". He then replied modestly: "Yes, that's me." Later I've realized that maybe Simon liked the idea that I didn't know he was famous. My girlfriend knew and she made sure to inform me. Simon Le Bon and I actually set at the bar and chatted and he even bought us a pack of cigarettes (I can't believe I even 'socially smoked' back in those days. Not a smoker now!). He also told me I was beautiful (Thank you:). Then Simon and his entourage decided to go back to The Four Seasons Hotel New York where they were staying to continue the party. I didn't want to go but my girlfriend was way too excited to follow them. So, we all took a cab to the hotel. At the end, Simon's manager had to tell us that Simon was too tired and went to sleep (Rock Star? LOL). So my girlfriend and I ended up having coffee and a long chat about life with Simon's manager until 5am, or maybe 6am, it all seems so long time ago now. The end.