The stars hit the red carpet at The Costume Institute Gala Benefit. This year, the MET Ball celebrated the opening of the "American Women: Fashioning a National Identity" exhibition and Hollywood's hottest actresses showed up with equal parts glam and daring. Sebastian stylist Thomas Dunkin tended to the locks of An Education actress Carey Mulligan before the gala. Looking to counter Carey's very feminine dress with a tomboy flair, Thomas styled the actress' short 'do with a full fringe crop that's approaching a very short bob.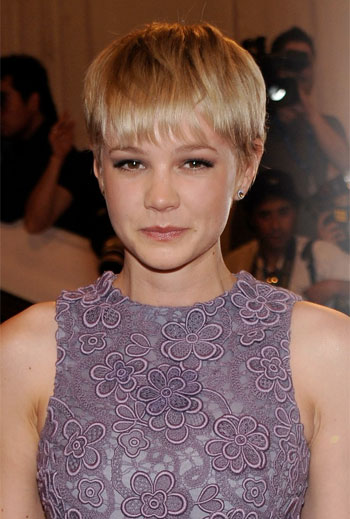 Here, Thomas shares tips for recreating Carey's understated style.
1. Dampen hair and apply a liberal amount of Sebastian Professional Potion 9.
2. With a Mason Pearson paddle brush, blow-dry hair forward and very close to the head.
3. While drying longer sections, roll the fringe under with the brush to fake a full-fringe effect.
4. Pin-curl hair just in front of the ears and let it set for added wave and natural texture.
5. Pull down curls and emulsify a dab of Sebastian Professional Matte Putty throughout to keep the look modern and close to the head.
6. Finish the look by lightly spraying Sebastian Professional Shaper Fierce for long-lasting all-night hold.
For more information on Sebastian Professional please visit: www.sebastianprofessional.com.