On Sunday, April 11th, 2010, CARGO International make-up artist Renée Ryan will be featured on QVC highlighting the very best CARGO products and sharing her famous "tips and tricks." Here's a sneak peak at just one of the products she'll be featuring: CheekActivator.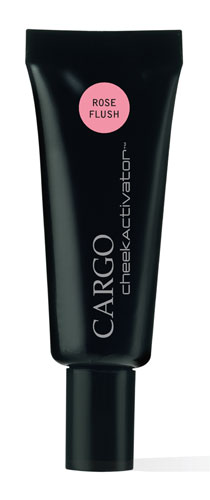 Plumped-up, dewy cheeks are the perfect way to show off – or fake – a summer glow. CARGO's CheekActivator is the ticket! It's a cream blush that is designed to lift and sculpts cheeks while providing a natural rosy look. Featuring skin-energizing minerals and deep tissue hydration technology. With CARGO's CheekActivator you can actually customize your color! The more you rub CheekActivator onto your skin, the more intense the shade becomes!
Renee's exclusive tip: To achieve a beautiful, sculpted look, apply CheekActivator to the hollows of the cheeks and blend upward. Your face will be instantly contoured. Remember, with CARGO's professional, hi-tech formula, a little goes a long way. A pea-sized amount will do!
Mark you calenders: Tune into QVC on Sunday, April 11 at 7:00 PM Eastern time to learn more about CARGO.