In search of a Mother's Day gift that's more meaningful than a blah bouquet? Look no further than Bath & Body Works, your destination for a personalized present that speaks to your mom's unique personality.
While choosing the right scent can be daunting, Bath & Body Works makes it simple to find a fragrance that suits her: The store organizes scents by personality, helping you immediately identify the kind of fragrance that embodies her individuality. And because Bath & Body Works collaborates with the same world-class perfumers to create scents with the same superior ingredients as prestige brands, Bath & Body Works' offers the same premium quality fragrances at an accessible price.
For the chic, modern mom, choose a seductive scent from "The Sexys" collection. Spicy, exotic and sensual, the ultra-feminine scents are ideal for the fashion-forward woman in your life. Go for a Sexy scent with alluring floral notes like Japanese Cherry Blossom or Velvet Tuberose to give the gift a springy touch.
For the feminine mom, pick a flirty scent from "The Romantics" collection. The gorgeous, timeless scents infuse everyday moments with romance, celebrating her passionate spirit. Choose a traditional fragrance like Sweet Pea, Wild Honeysuckle or Enchanted Orchid in honor of her classic beauty.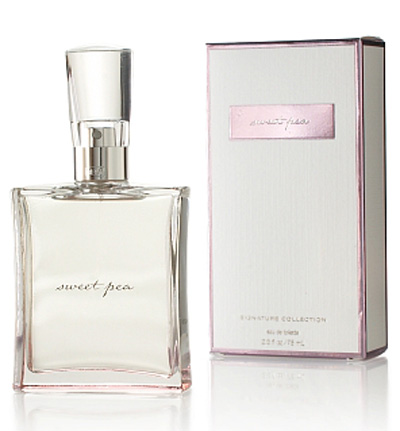 For the mom who always opts for a cozy night in, try a nurturing scent from "The Cuddlers" collection. Perfect for the mother who loves to curl up in her favorite blanket, these warm, comforting scents evoke fond memories. Go for Warm Vanilla Sugar or Black Raspberry Vanilla to envelop her in a cozy embrace.
For the natural, energetic mom, pick a bright scent from "The Freshes" collection. Vibrant, crisp and refreshing, these invigorating scents complement her zest for life. Choose a luscious fruity scent like Mango Mandarin or Coconut Lime Verbena, or go for a clean, classic fragrance like Dancing Waters, Rainkissed Leaves or Sea Island Cotton.

No matter what her personality, Bath & Body Works has the perfect fragrance to celebrate your mom this Mother's Day.
Also, be sure to enter the Mother's Day Sweepstakes for a chance to win a grand prize of a $1,001 Bath & Body Works shopping spree for you and your mom. Bath & Body Works will also award four second-place winners a $250 Bath & Body Works shopping spree and 10 third-place winners a Signature Collection Eau de Toilette.
The sweepstakes is valid through May 10, 2009. No purchase necessary to enter. Official rules can be found at www.BathandBodyWorks.com/MothersDay . Give your Mom a gift she will never forget this Mother's Day!