CHANEL unveils Martin Scorsese directed BLEU DE CHANEL advertising film. WATCH!
Building on a tradition of partnerships with influential directors, CHANEL gave a free hand to Academy Award-winning filmmaker Martin Scorsese to direct the highly anticipated short advertising film for its new men's fragrance BLEU DE CHANEL.
Entitled Bleu de Chanel, the film features celebrated French actor and rising international star Gaspard Ulliel playing the role of a young actor whose artistic talent, rebelliousness and luck have recently catapulted him into the public eye, but who refuses to conform to the lifestyle and expectations his newly found fame has forced upon him. As he struggles with new pressures and demands, he encounters his first love who for years supplied him with the passion and turmoil that fueled his work. Faced with a choice, he pushes aside convention to embody the bold character of BLEU DE CHANEL by daring to be unexpected.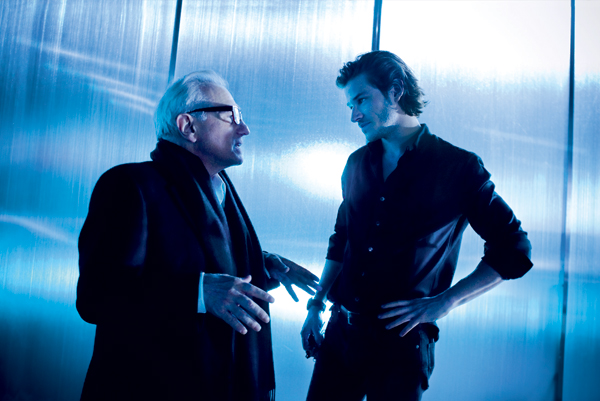 A reflection of his deep history with the Rolling Stones, Scorsese chose the song She Said Yeah, a 1965 release from their album December's Children (And Everybody's), as the soundtrack for the film.
"Martin Scorsese is a director whom I've admired for a long time," says Gaspard Ulliel. "I see him as one of the great masters of contemporary filmmaking. Throughout the five days of work, he overflowed with energy and enthusiasm and achieved something that truly stands out from other fragrance commercials."
Created by CHANEL Master Perfumer Jacques Polge, BLEU DE CHANEL is a woody aromatic fragrance for today's modern man. The provocative fragrance features notes of grapefruit, dry cedar and labdanum.