CHANEL introduces Spring 2010 Makeup Collection: 'Coco' Chanel left an indelible imprint on countless women with beautiful, practical and lasting designs that enhanced a woman's natural allure. Today, Peter Philips, Global Creative Director of CHANEL Makeup, honors her legacy with LES IMPRESSIONS DE CHANEL — a collection of clean, classic neutrals that are infinitely wearable and effortlessly chic. He used this collection to create a pure, fresh beauty look for the Spring-Summer 2010 Ready-to-Wear runway show. Quintessential shades, ranging from pink and beige to warm brown and khaki, enhance the complexion and illuminate the face, highlighting a woman's natural beauty. On counter: January 2010.
EXCLUSIVE CREATION:
EMPREINTE DE CHANEL
RADIANT GLOW HIGHLIGHTING POWDER
Limited Edition
This highlighting powder combines subtly shimmering shades of rosewood, beige and brown for a uniquely flattering effect. Skin takes on a natural warmth and luminosity, as if bathed in the softest candlelight. Ideal for brightening the face or emphasizing the cheek or browbone with a unique beveled brush. Pure CHANEL: the world-renowned CC signature imprint. $65.00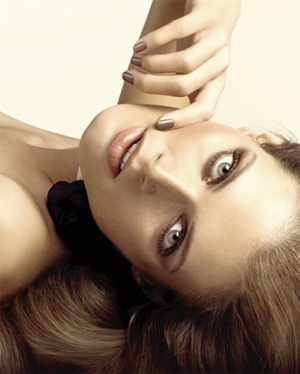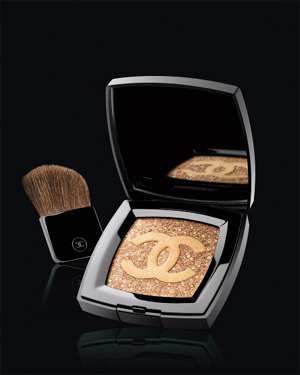 LES 4 OMBRES
QUADRA EYE SHADOW
LES 4 OMBRES Quadra Eye Shadow in new Kaska Beige offers a warm, natural palette of beiges and browns that can be applied with a soft touch to delicately enhance the eyes. $56.00
ROUGE ALLURE
LUMINOUS SATIN LIP COLOUR
Four new shades of ROUGE ALLURE Luminous Satin Lip Colour offer a flattering range of soft neutrals, from light beige and warm peach to a natural mauve and soft plum. $32.00
BEAUTÉ DES ONGLES
PROTECTIVE BASE COAT
EXTREME SHINE NAIL LACQUER
Practicality takes on a new poise — and polish — this season, safeguarding nails against chipping. CHANEL maximizes the manicure with a new anti-yellowing base coat and quick-drying, high-shine top coat that work in tandem to strengthen and protect, while reducing the appearance of white spots. $23.00 each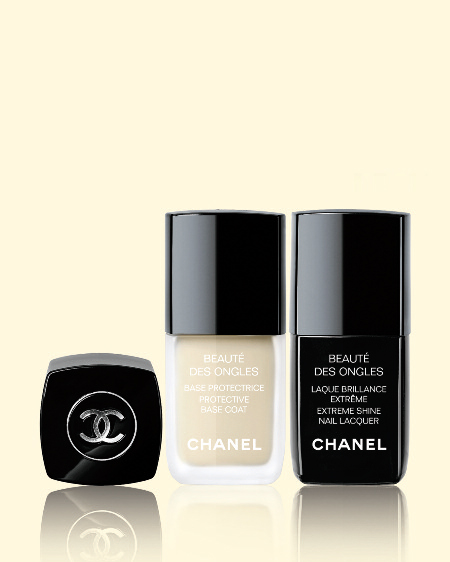 EMPREINTE DE CHANEL
RADIANT GLOW HIGHLIGHTING POWDER $65.00
LIMITED EDITION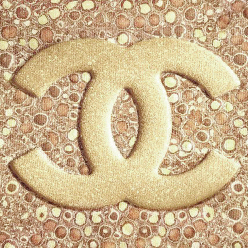 LIPS
ROUGE ALLURE
LUMINOUS SATIN LIP COLOUR $32.00
DÉLICIEUSE (APRICOT)
INSOUCIANTE (MAUVE)
INCOGNITO (ROSEWOOD)
IMPERTINENTE (BROWN)
LÈVRES SCINTILLANTES
GLOSSIMER $27.00
FUTILE (PINK)
MALINE (GOLD)
ROUGE DOUBLE INTENSITÉ
ULTRA WEAR LIP COLOUR $34.00
LE CRAYON LÈVRES
PRECISION LIP DEFINER $28.00
BEIGE (BEIGE)
FACE
POUDRE UNIVERSELLE COMPACTE
NATURAL FINISH PRESSED POWDER $44.00
BEIGE CLAIR (BEIGE)
JOUES CONTRASTE POWDER BLUSH $42.00
IMPRÉVU (COPPER)
NAILS
LE VERNIS
NAIL COLOUR $23.00
INATTENDU (NUDE)
TENDRESSE (PINK)
PARTICULIÈRE (GREY)
ROSE AGATE (PLUM BROWN)
EYES
LES 4 OMBRES
QUADRA EYE SHADOW $56.00
KASKA BEIGE (BEIGE–BROWN–PLUM–BRONZE)
OMBRE D'EAU
FLUID IRIDESCENT EYESHADOW $32.00
TORRENT (KHAKI)
OMBRE ESSENTIELLE
SOFT TOUCH EYESHADOW $28.50
SILLAGE (NUDE)
TRACE (BRONZE SHIMMER)
LE CRAYON YEUX
PRECISION EYE DEFINER $28.00
KHAKI DORÉ (KHAKI)
Available at www.CHANEL.com , CHANEL boutiques and department and specialty stores.