Charlize Theron Oscars 2010: The Hairstyle
Charlize Theron's Oscar hair looked extraordinary this year. Inspired by the pale classic shape of her gown, her longtime hairstylist, Enzo Angileri, created a style that emphasized delicate, enduring beauty.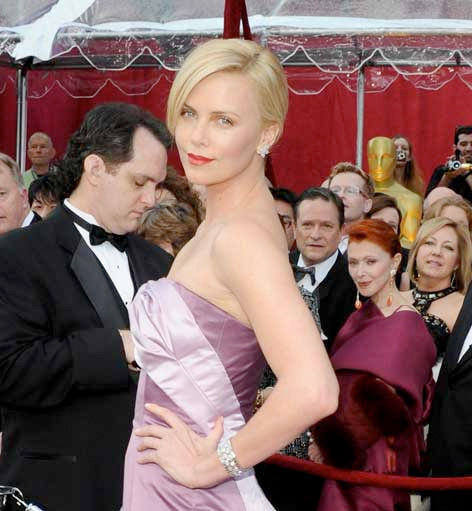 How to get Charlize Theron's Oscars 2010 hairdo by celebrity hairstylist Enzo Angileri:
"To create this look I needed a very smooth texture and lots of natural-looking shine," explained Angileri. He used new argan oil-infused Moroccanoil Light, made especially for fine and light colored hair, on wet strands before blow-drying to ensure the hair itself looked perfected. "After that about 50% of my work was done," he said, "and I had a texture that was workable, healthy-looking and naturally beautiful."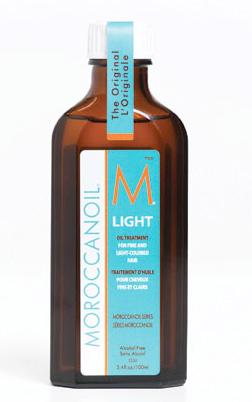 Angileri then created a low, classic bun by rolling hair around clockwise, held in place with several bobby pins, to complete the classic polished look. He finished the style with a light misting of Moroccanoil Glimmer Shine Spray to give hair an extra touch of red carpet glamour for the cameras.
The look was held in place with new Moroccanoil Luminous Hairspray for a firm, flexible hold.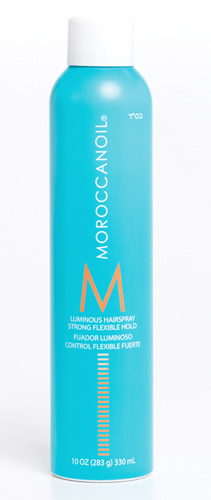 Moroccanoil products used to create Charlize's hair look:
Moroccanoil Light
MSRP: $39.00 / 3.4 fl. oz.
Moroccanoil Glimmer Shine Spray
(MSRP: $24.00 / 3.4 fl. oz.)
Moroccanoil Luminous Hairspray
(MSRP $25.00 / 10 fl. oz.)
Moroccanoil is sold in fine salons and spas.