On May 24, 2010, stars from all over gathered at New York City's Radio City Music Hall to attend the premiere of the highly anticipated film "Sex and the City 2". People showed up dressed as fashionably as would be expected for such an iconic and trend setting event. Among the most noted actors at the event, was Chris Noth, also known as Mr. Big to fans of the movie. The women of "Sex and the City 2" were not the only stars who looked chic and fashionable for the event. Noth looked calm, cool and collected as he strutted down the carpet in his John Lobb shoes.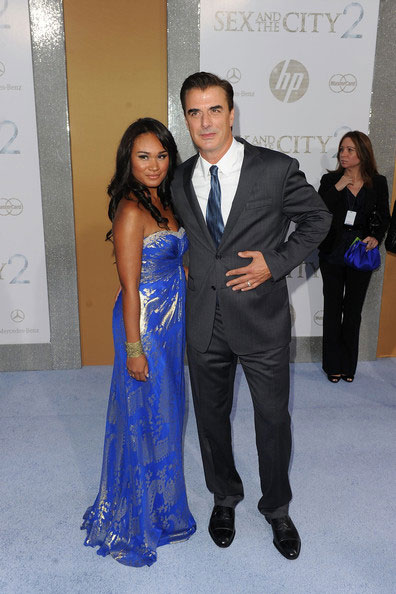 L to R: Wife Tara Lynn Wilson and Chris Noth
Noth signed a few autographs and cracked a few jokes before entering the theater to view his new movie. His seemingly relaxed attitude implied that he had great hopes for the sequel's success. His outfit choice and overall demeanor fit Noth's personality as well as Mr. Big's personality- perfectly. Noth spoke of his future ventures in the entertainment industry. He excitedly said that The Good Wife is "Gearing up for a second season" and he hopes to participate in a Broadway production in the near future. Overall, the evening was as perfect as could be. The stars from the movie enjoyed the rave reviews from the crowd. Chris Noth relaxed and enjoyed his night while he looked as dapper as Mr. Big would if he, too, was attending a premiere.