The iconic 18 year old ck one brand will expand this spring with the launch of ck one Color Cosmetics, a full line-up of over 130 products that all capture the core ck one brand DNA – authentic, confident, and cool.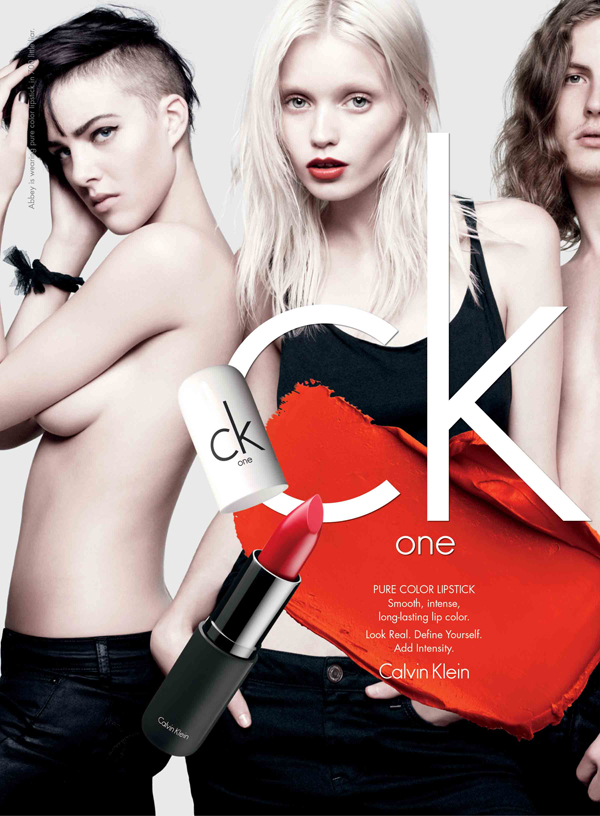 ck one Introduces Color Cosmetics Line / Global Advertising Campaign
IMAGE CREDIT: © 2012 David Sims
This line of affordable designer cosmetics continues the recent expansion of ck one into a lifestyle brand, with jeans and underwear introduced under the name in 2011.
"ck one has maintained its status as an iconic global brand since it first launched in 1994," said Catherine Walsh, Senior Vice President of American Fragrances, Coty Prestige.
"With the introduction of ck one color cosmetics we go beyond fragrance, addressing the consumer's desire to define their individuality. The new campaign, combined with innovative products, continues the ck one legacy of authenticity and accessibility by connecting consumers with the brand in a modern and vibrant way."
ck one Color Cosmetics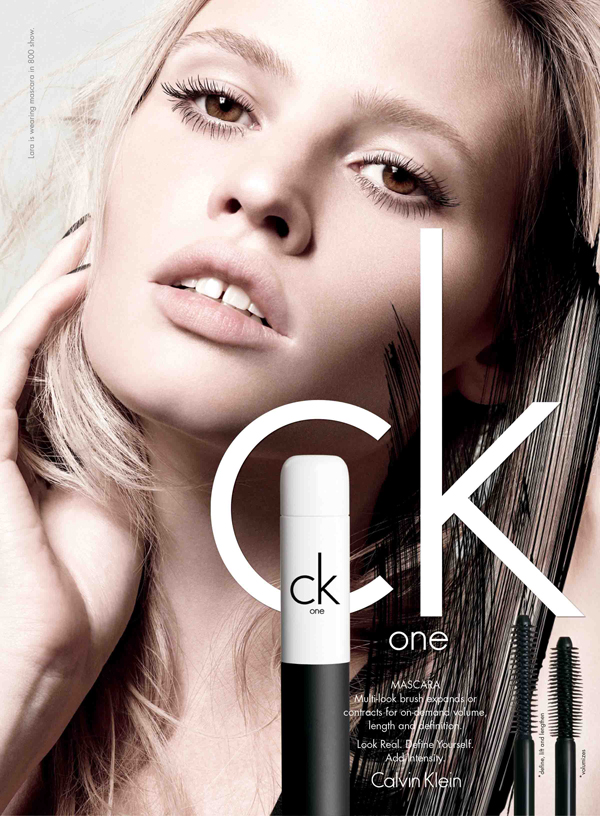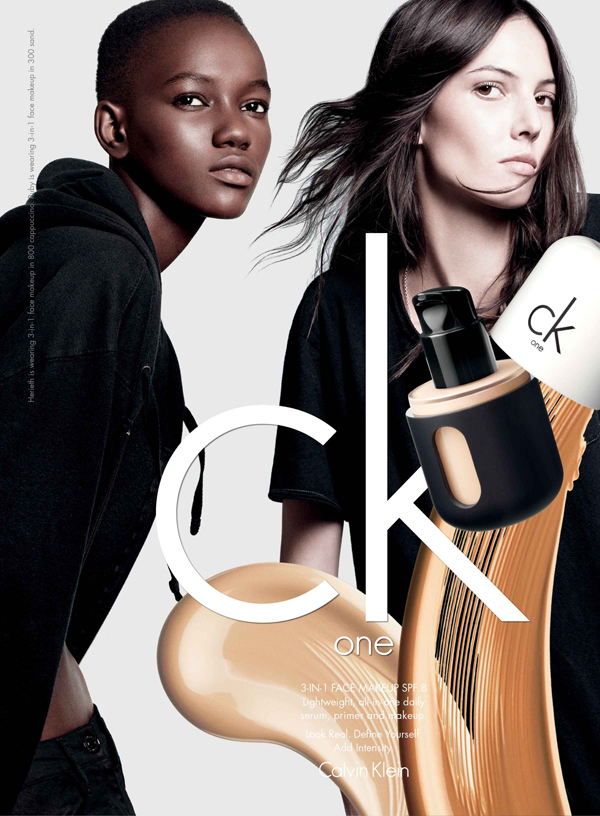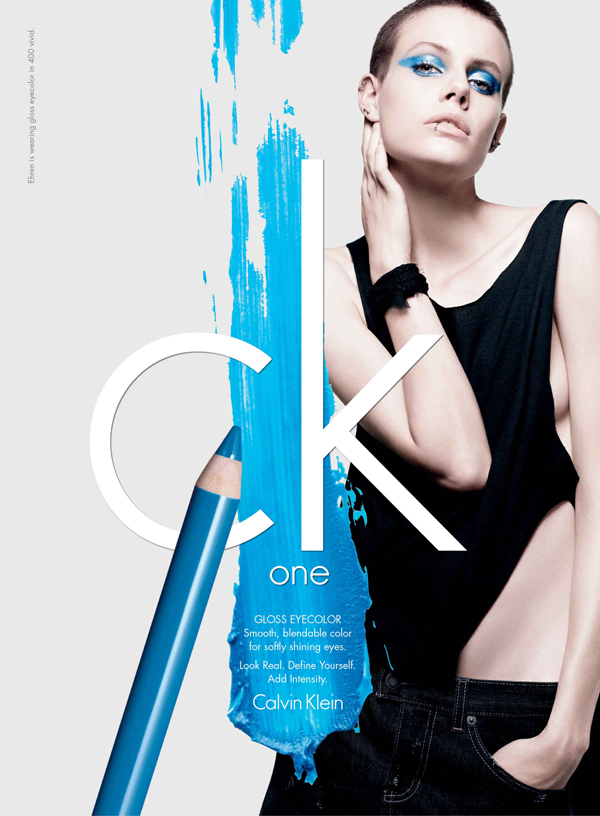 The brand's first worldwide advertising campaign features imagery that portrays real, natural beauty through a diverse cast of women and men that embody the brand's legacy of individuality. The ck one color cosmetics campaign will debut worldwide beginning in March 2012, while in the US the products will be sold in limited distribution beginning in late April and nationwide starting in September.
The distinctive cast exemplifies the message of real beauty in classic ck one style including: Dutch supermodel Lara Stone – who is also featured in the Spring 2012 advertising campaigns for Calvin Klein Collection, ck Calvin Klein, Calvin Klein Jeans, and Calvin Klein Underwear; British model/songwriter Ruby Aldridge; Tanzanian model Herieth Paul; Australian model Abbey Lee Kershaw; British model Eliza Cummings; Chinese model Fei Fei Sun; and American model Ehren Dorsey; as well as male models, Swedish artist Viggo Janason and Russian model/rapper Yuri Pleskun.