I'm in love with the latest Clarins Spring 2010 product launches. Clarins was always my favorite skin care brand for years now and I didn't quite realize how much my skin was missing it LOL.
Clarins Gentle Refiner Exfoliating Cream, $28: Very creamy exfoliator or face scrub . Smells amazing and is very comforting. I use this exfoliator once a week because the micro grains are a bit on the coarse side. My face feels super refreshed and smooth after use.

Clarins Gentle Peeling Smooth Away Cream, $30: If you are not into micro grains or micro beads type of face scrubs then the peeling technique is perfect for you. This one is used on dry skin.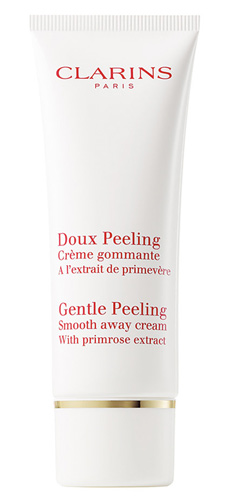 Multi-Active Skin Renewal Serum, $62: The first dual-action serum that offers age-fighting and exfoliating benefits. Love love love this Clarins serum. It feels very soothing to skin. The scent is calming. It absorbs quickly to skin. Never greasy.
New Bright Plus HP Line by Clarins: Contains 3 new products enriched with Clarins latest scientific discovery, Sea Lily Extract. Known for its resiliency, it helps reduce the appearance of dark spots and encourages bright, even-toned and flawless skin.
Marta says: "The NEW Clarins Bright Plus HP Line is like a spa in a jar. If you only looking for one great skin care routine this is a great place to start."
Clarins Bright Plus On-the-Spot Brightening Corrector, $35

Clarins 'Bright Plus' Intensive Brightening Smoothing Serum, $68
Clarins 'Bright Plus' Brightening Hydrating Day Lotion SPF 20, $59
Gentle Beauty Soap, $15: A 99% natural, certified organic bar soap for face & body.
Marta says: "This soap by Clarins is gentle enough for face and body. Never drying. It has a very calming scent."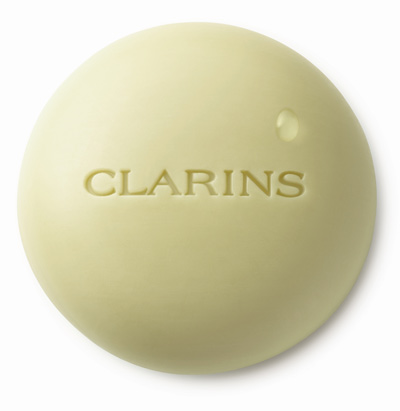 Delectable Self-Tanning Mousse SPF 15, $42: A luxurious, whipped cream texture that gives skin a beautiful golden tan while protecting it from the sun
Marta says: "Best smelling self tanner. Love the whipped consistency. Easy to apply. The result: Perfectly sun kissed body not the "1 2 3 Mississippi' (Friends anyone?) tan look."
Everlasting Foundation SPF 15, $35: A long-lasting foundation that offers 15 hours of absolute perfection!