I'm a huge Dolce&Gabbana perfumes fan. I like to call Dolce&Gabbana The One, and Dolce&Gabbana The One rose as my signature fragrances. I feel 'safe' wearing them, do you know the feeling guys? Last week I took a trip to the Sephora store here in Scottsdale Arizona Fashion Square and couldn't help but 'whiff' (that's what I call it) the new D&G Fragrance Anthology. I fell in love with 3 L'IMPÉRATRICE. And btw I'm also addicted to the Dolce&Gabbana The One Body Lotion, it has golden shimmer in it, and you know how much Marta loves shimmers ans sparkles!!  What I like about D&G The one is that it smells very modern, not too overpowering, wears well day or night, and very sexy. It's not overly sweet or spicy, it's just right!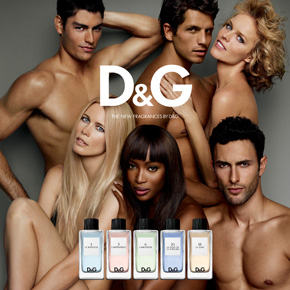 The D&G Fragrance Anthology: With its characteristic audacity, D&G unveils a wardrobe of five, mesmerising fragrances that answer the fundamental human questions: "Who am I? Who do I want to be?". At times, our characters are mysteries even to ourselves. As the label of metropolitan glamour, D&G recognises that – for the world's most discerning men and women – the sense of self may exist in a beguiling state of flux.
1 LE BATELEUR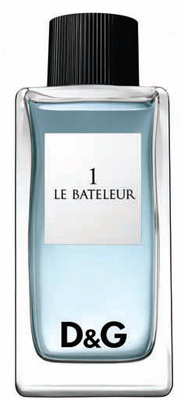 Aromatic top notes, yielding to an aquatic heart, on a cedarwood and vetyver base. The torrid heat of Le Bateleur's beginnings cools into an aquatic heart, before settling into an earthily textured base. Fiery yet bracing, fluid yet grounded, the scent is a symphony of perfectly poised contradictions.
Personality: The Seducer Provocative and playful – ragingly passionate, yet enviably cool – this is a man who gets what he wants. Dominant and distinctive, resolutely direct, Le Bateleur is an accomplished Mediterranean seducer.
TOP
Cardamom
Juniper Berry
Birch Leaf
HEART
Aquatic accord
Coriander
BASE
Vetyver
White Cedarwood
Olibanum
3 L'IMPÉRATRICE
Succulent exot ic f ruit s and br ight pink florals give way to a musky, appetite-arousing base. A mouth-watering concoction of watermelon and kiwi i s offset by the drama of pink cyclamen for an exhilarating fragrance sensation. Boisterous, brilliant, and incredibly addictive.
Personality: The Star Flamboyant and energetic, for L'Impératrice life is a movie and she is its heroine. All heads turn when she enters a room. Vibrant, magnetic she exudes charisma and force of character.
TOP
Rhubarb
Red Currant
Juicy Kiwi Accord
HEART
Pink Cyclamen
Fresh Watermelon Accord
Jasmine Petal
BASE
Musky Notes
Sandalwood
Grapefruit Wood
6 L'AMOUREUX
A tantalising array of spices in the top and middle notes dries down into a sensual wood and musk base. An exhilarating rush of bergamot, juniper and pink pepper is rooted in a cardamom, birch leaf and orris heart, before bedding down into a sumptuous blend of wood and musk. Romance's very essence.
Personality: The Charmer An incurable romantic in possession of an inherent nobility, dashing L'Amoureux melts the most cynical of hearts. Desired by all he meets, this charmer is all about intensity.
TOP
Bergamot
Juniper Berry
Pink Pepper
HEART
Cardamom
Birch Leaf
Orris Root
BASE
Musky Notes
Woody Accord
10 LA ROUE DE LA FORTUNE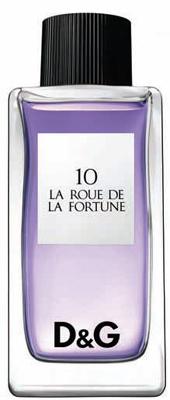 A lavish tuberose, gardenia, and jasmine heart sets aloft a daring benzoin and patchouli base. The heart of this fragrance is as feminine as it is opulent: a lush expanse of blooms that inspires only awe. The womanliness of this core brilliantly juxtaposes with the virile woods at its roots.
Personality: The Players Adventurous and creative – the epitome of surprise – La Roue de la Fortune is governed by the roll of the dice. Its wearers are intrepid, experimental, players of life's game.
TOP
Pink Pepper
Green Notes
Pineapple
HEART
Tuberose
Gardenia
Jasmine
BASE
Vanilla
Orris
Benzoin
Patchouli
18 LA LUNE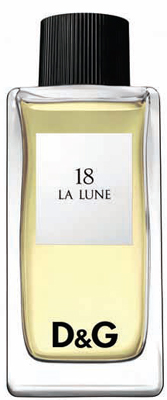 Hypnotizing white florals nestle against an intriguing base of the softest, most exquisite pale leather. An envelopingly hypnotic lily and tuberose heart rests upon a textured base of sandalwood, musk, orris, and white leather. Subtle, mysterious, utterly alluring.
Personality: The Dreamer La Lune is a perfect enigma: fresh yet sensual, dazzling yet forever retaining her secrets. She enthrals everyone she encounters
TOP
Apple
Bergamot
Green Accord
HEART
Lily
Rose
Tuberose
BASE
Orris
Leather
Sandalwood
Musk
THE PACKAGING
Each scent that makes up the D&G fragrance anthology is presented in a sleek, impeccably elegant flacon, at once strikingly simple yet sophisticated. Finished with a glossy jet pump and modern cap, the design takes its inspiration from the bottles once used in the old apothecaries. Each perfume is differentiated by the colour of its juice: sky blue for 1 Le Bateleur; blush pink for 3 L'Imperatrice; limpid green for 6 L'Amoureux; soft violet for 10 La Roue de la Fortune; and pale yellow for 18 La Lune. The name and number of each fragrance is marked on an embossed label and enhanced by the famous D&G logo, a global icon for luxury and sophistication. Outercarton design, a contemporary reinvention of traditional perfumery paper, displays fragrance name and number in delicate matte black ink.
PRODUCT INFORMATION
1 Le Bat eleur Eau de Toilette 100 ml $65
3 L'Imp eratric e Eau de Toilette 100 ml $65
6 L'Amour eux Eau de Toilette 100 ml $65
10 La Roue de la Fortun e Eau de Toilette 100 ml $65
18 La Lun e Eau de Toilette 100 ml $65
The D&G Fragrance Anthology is available from September 2009 in D&G boutiques, selected department stores, and from authorised dealers.