Introducing Dolce&Gabbana The Brush Collection a collaboration with Pat McGrath.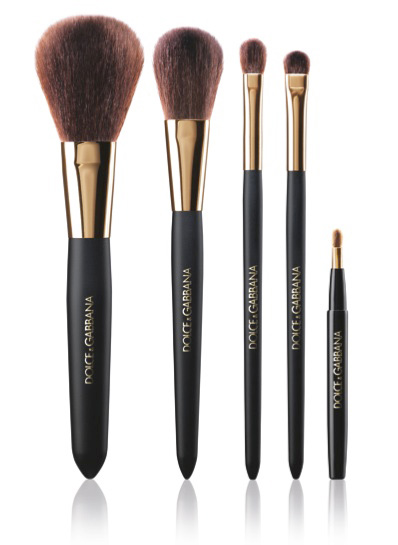 Pat McGrath on The Brush Collection:
In an invaluable collaboration with Dolce & Gabbana, superstar make up artist, Pat McGrath lends her immeasurable backstage experience and unrivalled expertise to the design and development of The Brush Collection. "As a professional I know that the quality of make-up tools are just as important as the quality of the make-up, if not more so, "says McGrath. "Our goal was to create tools for a beauty ritual that's effective, effortless and luxurious – and for each brush to exist as beautiful object in itself. It was very rewarding to help develop these remarkable brushes; they're the perfect tools for delivering a polished perfected look that every woman can easily achieve".
Dolce & Gabbana presents The Brush Collection: the accessory line up created by Domenico Dolce and Stefano Gabbana to enrich The Make Up line. The Brush Collection, the inaugural accessory collection from The Make Up, is conceived for the woman who is passionate about perfection, performance, and play. An exceptional line of professional quality tools to assure a flawless precision, effortless application, and implement a polished finish for endless glamour.
The Brush Collection
THE COLLECTION
the Powder Brush $55 USD
the Blush Brush $48 USD
the Eyeshading Brush $30 USD
the Blending Brush $32 USD
the Retractable Lip Brush $29 USD
DOLCE&GABBANA The Brush Collection is on counter from February 2010.