Body Refining & Cellulite Treatment Skincare. It is summer time and probably many of you are spending more time in your bathing suits. Now there is body care that targets cellulite and maintaining firmer skin. Here are the picks: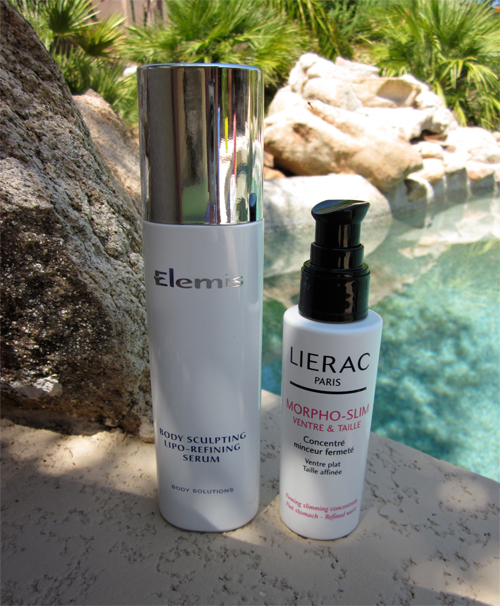 L to R: Elemis Body Sculpting Lipo-Refining Serum is a luxurious and super light gel that is easily absorbed into skin. The serum is cooling and calming. According to Elemis: "Designed with a Lipo-Refining trio of Marine and plant extracts….selected for their effectiveness to reduce the visible signs of cellulite". LIERAC Paris Morpho-Slim Firming slimming concentrate. According to LIERAC: "Flat stomach. Refined waist". Although I wouldn't skip my gym, both serums feel cooling, calming and nice on the skin. I like to use them more as preventative than actual treatment, because I don't have cellulite (please don't hate me). I use anti-aging skincare for my face, why not my body. Just a thought:)
ANEW Clinical Professional Cellulite Treatment by Avon is the thicker in consistency than Elemis and Lierac's body treatments. It's a gel/serum and a cream in one dispensed simultaneously which is pretty cool.