Florence, October 25th, 2011 — Roberto Cavalli and Coty Prestige, a division of Coty Inc., announced today that an agreement has been signed with Elisa Sednaoui to be the face of the new Roberto Cavalli fragrance for woman, to be revealed in February 2012.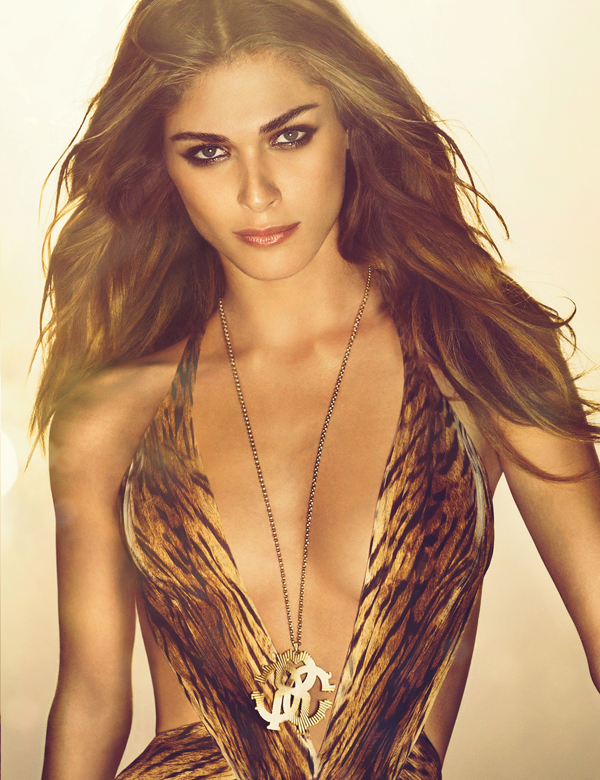 ROBERTO CAVALLI AND COTY PRESTIGE ANNOUNCE ELISA SEDNAOUI WILL BE THE FACE OF THE NEW ROBERTO CAVALLI FRAGRANCE
Elisa Sednaoui was born in Italy and spent her first 6 years in Egypt. She is the niece of the famous photographer Stephane Sednaoui and the goddaughter of the French footwear designer Christian Louboutin. She is a rising Italian actress and model who appeared on the cover of several upscale magazines.Her charismatic beauty, amazing eyes and chiseled face drew the attention of the hottest brands.
Elisa has proven her talent as an actress in the French movie "Bus Palladium" directed by Christopher Thompson. She will soon feature in David Manuli's Italian adaptation of "The Legend of Kaspar Hauser" with Vincent Gallo and "L'amour dure trois ans", adaptation of Frédéric Beigbeder's best-seller. Her multi-artistic personality also expresses itself in music (on a project with French composer Thomas Roussel) and in filming (with a documentary on Egypt she directed).
The sophisticated and sexy young woman is now the muse of the new Roberto Cavalli fragrance for woman.
"As Cavalli's house model, I feel like I have a tiger inside", said Elisa Sednaoui. "I'm blessed and very grateful to have the opportunity to be the face of the Roberto Cavalli fragrance, it's a real honor".
"Elisa is self-confident and she has an amazing personality. She has got this animal side, she is enthusiastic, really sexy with a stunning body and hypnotic eyes. She is the woman every woman would like to be, so she is the real Cavalli woman" said Roberto Cavalli, President of Roberto Cavalli house.
"Elisa is the Cavalli woman. We couldn't have made a better choice than her. She embodies all the values of Cavalli: glamour, elegance and sexiness. She definitely doesn't go unnoticed", said Françoise Mariez, SVP International European Marketing Licences, Coty Prestige.
Elisa Sednaoui has signed on to do print and TV ads for the Roberto Cavalli fragrance for a worldwide campaign with Johan Renck as the film director and Steven Klein as the ad print photographer.
The new Roberto Cavalli fragrance will be on counter in spring 2012.