For the very first time, the Estée Lauder brand embarked on Paris Fashion Week – sponsoring the beauty look (makeup & nails) at the Anthony Vaccarello Fall 2012 show! Estée Lauder Global Spokesmodel Joan Smalls walked the runway.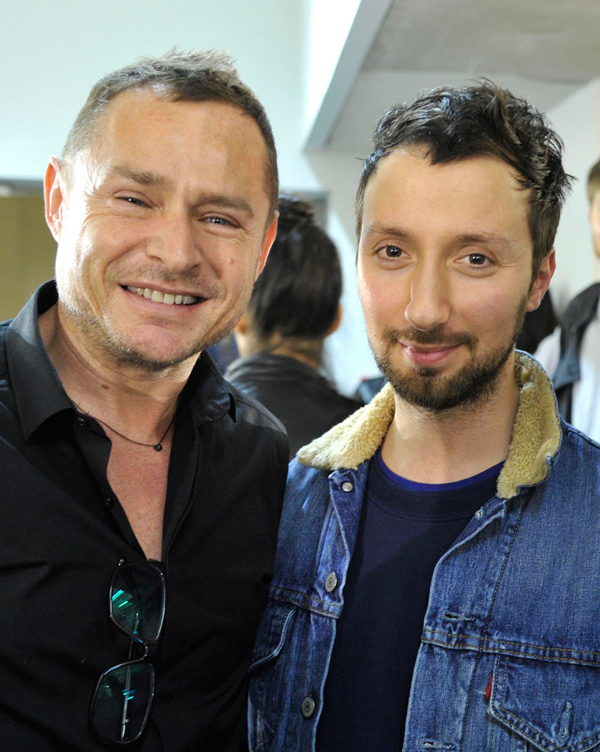 Tom Pecheux Estée Lauder Creative Makeup Director and fashion designer Anthony Vaccarello, Paris
MAKEUP LOOK
Glossy, burgundy-black eyes, nude lips, contoured cheeks and green-black nails rocked the runway at Docks En Seine on Tuesday, February 28th, 2012.
Estée Lauder Creative Makeup Director Tom Pecheux led a team of 15 artists to create the stunning look on 30 models – while manicurist Christina Conrad and her team polished their nails with a new Pure Color Nail Lacquer that was tested backstage!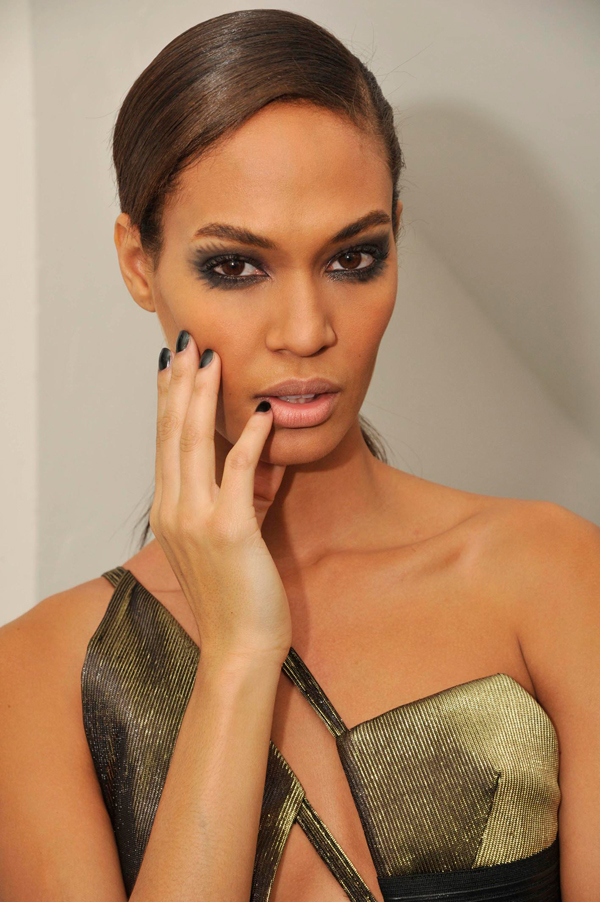 Model Joan Smalls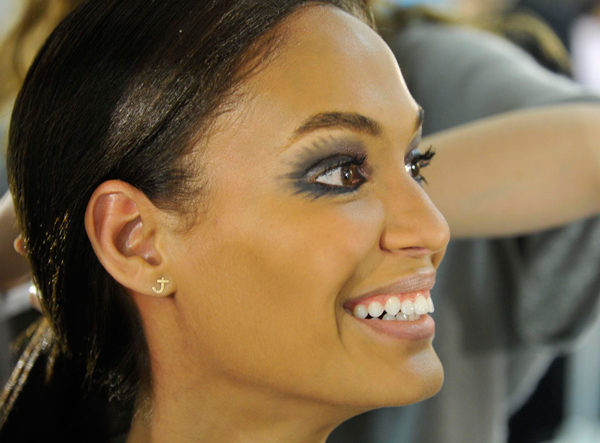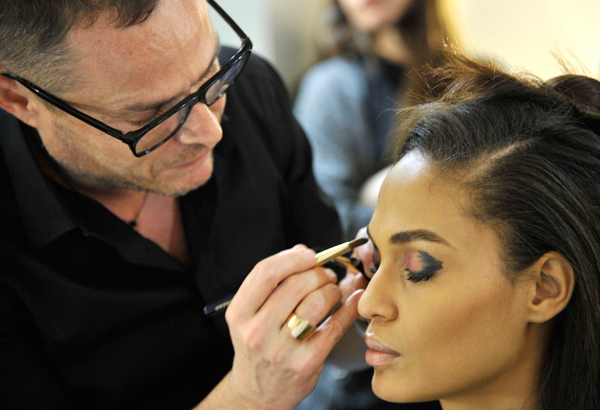 Tom Pecheux with model Joan Smalls
Tom Pecheux, Estée Lauder Creative Makeup Director: "Anthony's collection is magical – very sexy, very luxurious, very fresh, very young. All of those elements combined inspired me to create a 'Paris by night' look, with the focus on the eyes. For me, the eyes represent the Parisian woman, it's her signature. Anthony is a young designer, and it is important to keep the makeup young and fresh."
Eyes: "The focus is on the eyes – black with a touch of burgundy and smudged, and a lot of mascara. I added a touch of gloss on the eyelid for an overall glamorous, imperfect, 'lived-in' look."
Lips: "I used a natural lipstick color because it is soft but very beautiful – almost invisible."
Nails: "The dark green nail color compliments the luxurious but cool fashion. The skin is very natural and fresh, so this deep shade gives a strong Winter spirit and a nice finishing touch. The shade is very dark, almost black, and the glow of the light reflects the green shade. I love the sophisticated rebel and offbeat spirit of this green shade. It's very light metallic finish gives the shade a beautiful glow."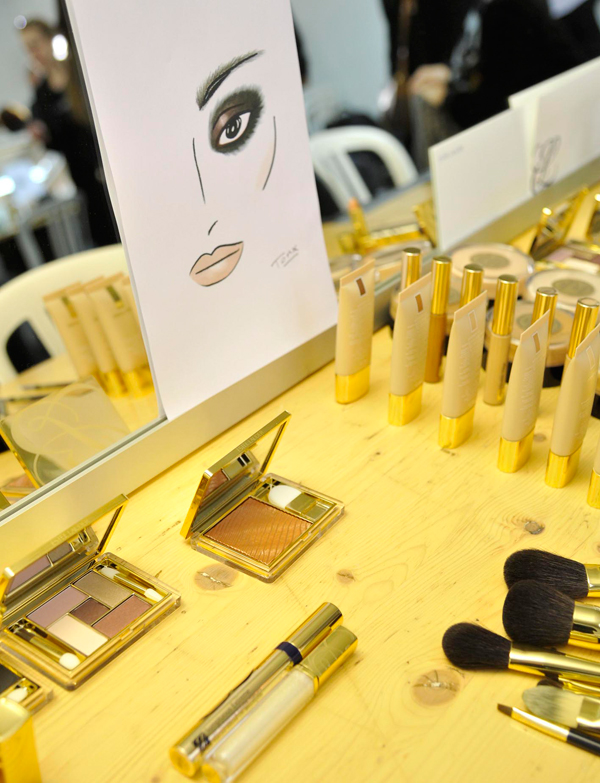 Makeup: Tom Pecheux for Estée Lauder
Nails: Christina Conrad for Estée Lauder
Photos: Courtesy of Estée Lauder