(Washington, DC – May 5th, 2011) – Actress Eva Longoria glowed at the National Museum of the American Latino final report press conference held in Washington, DC. Longoria spoke at the event outling the proposed $600-million for the National Museum of the American Latino while looking chic in a neutral Capretta cocktail dress.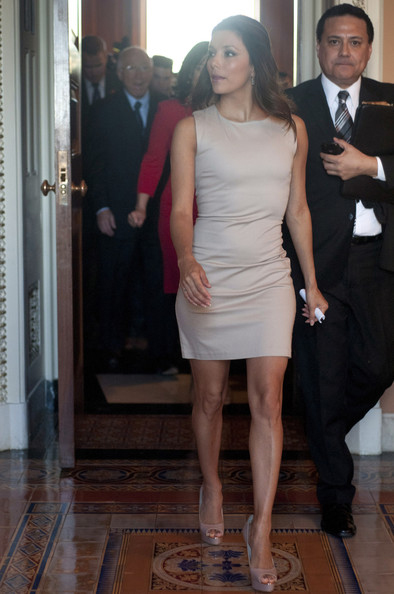 Eva Longoria Wears Capretta Cocktail Dress. Do you LOVE?
Capretta consists of designer Courtney Capretto whose collections can be described as the redefinition of the little black dress and are designed for women who are passionate about travel, adventure, and luxury. Inspired by the 1940's, the Capretta look is very feminine and flirty and includes sophisticated silhouettes with just a hint of edgy.