I'm super excited to interview for the second time the ever so gorgeous supermodel and business woman Molly Sims. My first interview with Molly was in April 2010. Molly is the creator of an exquisite jewelery collection called  Grayce by Molly Sims which consists of timeless classic jewelry pieces without breaking the bank. Just in time for the holiday season I interviewed Molly Sims and picked her brains on what's hot when it comes to jewelry, her most memorable holiday childhood memories, makeup bag, super modeling, the Grayce for Molly Sims Holiday 2010 Collection, and future plans. BTW-there will be a 3 day Christmas sale on Molly Sims 's jewelry holiday collection from December 14th -16th, 2010, don't miss it loves:)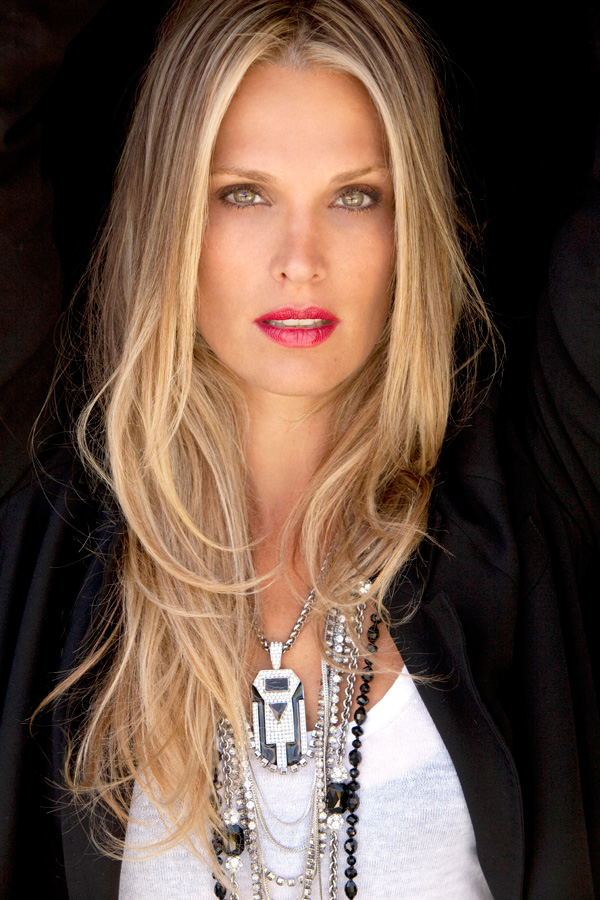 Molly Sims supermodel and founder of Grayce By Milly Sims jewelry line
Marta Walsh: Are you planning to be home for the holidays?
Molly Sims: I will be in Miami with my family. My brother had a baby so we decided to have Christmas there every year until I have children of my own.
MW: What's your favorite part of Christmas and the holiday season? What are some of your rituals?
MS: My favorite part of Christmas and the holiday season is being with my family and friends. My mom and I always make red velvet cake and Christmas cookies and she always ends up yelling at me when I make the cake wrong.
MW: What are some of your most fond Christmas memories from your childhood?
MS: When my brother and I were younger we each got to open one present on Christmas Eve. My brother is older and I remember how he would wait at the top of the stairs from 2AM-5AM every year and he would threaten me that if I snuck down early I would get switches in my stocking.
MW: What was the inspiration behind the new Grayce by Molly Sims jewelry items you've created for this holiday season?
MS: It is an ode to deco, the past and the future. I loved the use of black and crystals for this collection.
MW: Which item from the new Grayce by Molly Sims holiday jewelry collection is a must-have?
MS: The Multi Strand Chain and Crystal Necklace (graycebymollysims.com) is amazing because you can wear it on its own, but it also looks great layered with longer and shorter statement pieces. It is effortless and so versatile.
MW: What makes your jewelry line Grayce By Molly Sims different than others?
MS: These are pieces that you will have in your wardrobe forever. They are timeless pieces that reflect both the elegance of the past and something modern for the future.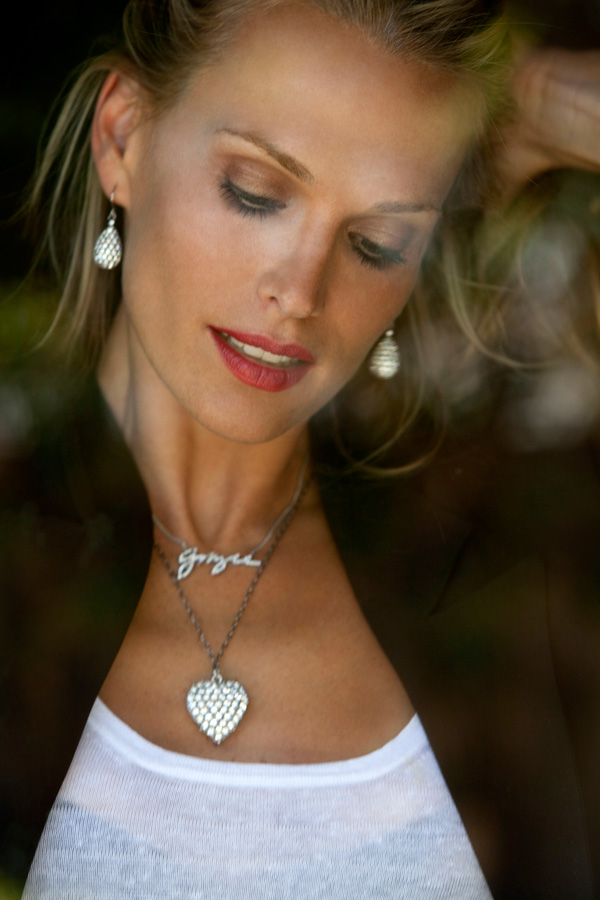 MW: Why did you decide to design jewelry. Where did your passion for jewelry design come from?
MS: The reason I decided to design my own jewelry line was because my mother collected jewelry for the past 30 years. When I first started modeling and acting, I kind of got known for wearing her vintage pieces on the red carpet, at shoots and in everyday life, so it just seemed like the right thing to do. I love it and it's a passion I have had for the past ten years. I feel that jewelry can change a look just as much as clothing can. I build looks around jewelry instead of clothing dictating the look.
MW: What advice can you give us on how to wear our jewelry this holiday season and have all eyes on us?
MS: It's all about jewelry sets this year. I have a piece in my HSN line, the Cyrstal Cross Pendant with Crystal Station Necklace. You can wear it a myriad of different ways. The necklace can be worn as a bracelet or you can add charms to it. What's great about it is that it has a gorgeous sparkle for the holidays.
MW: Aside from your fabulous jewelry creations what's one thing in your makeup bag?
MS: I love Laura Mercier Translucent Powder.
MW: What advice can you give anyone who is aspiring to become supermodels and survive the industry like you did so brilliantly?
MS: I would tell them to stay focused, find a great agent and have great people surrounding you. Also, never take no for an answer.
MW: How would you describe your style?
MS: My style is usually one of the four "Grayce girls": Gypset/Bohemian, City Sophisticate, Glamour Girl, or All-American. I am always mixing and matching. I will never be too trendy, always classic. Fashion gives you the ability to play dress up.
MW: What's next for Molly Sims?
MS: I am hoping to get back into TV next year, just trying to find the right comedy project.
I would like to thank Molly Sims for taking the time to interview with me. We love you xo Marta Walsh.