Dolce&Gabbana The Make Up unveils its newest face today Felicity Jones the rising British acting talent.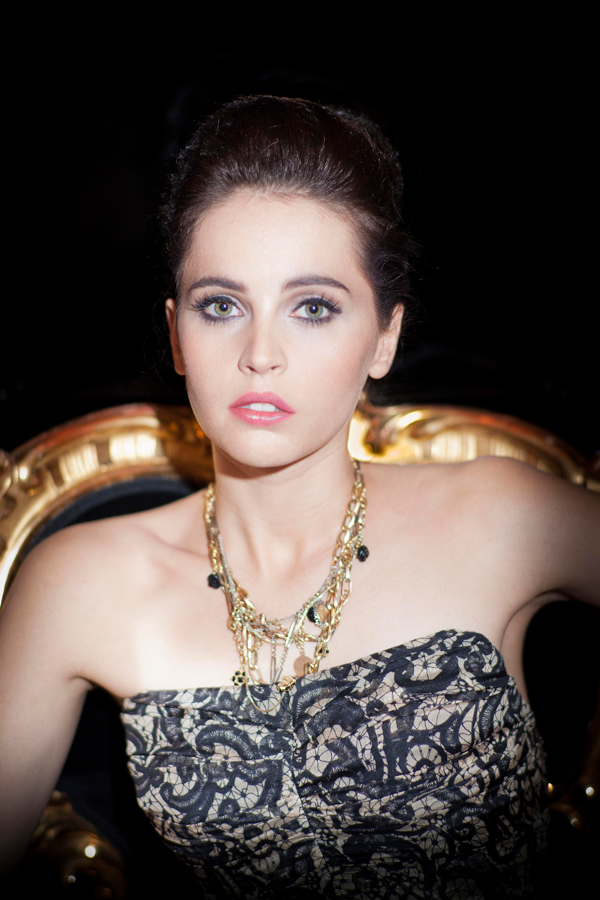 FELICITY JONES: DOLCE & GABBANA THE MAKE UP INTRODUCES ITS NEWEST FACE
Recipient of the Special Jury Prize at the 2011 Sundance Film Festival for her role in Like Crazy, Felicity Jones' captivating presence, beauty and provocative youthfulness brought her to the attention of Domenico Dolce and Stefano Gabbana.
For her Dolce & Gabbana The Make Up debut, Felicity lends her expressive face to the role of an "aristocratic sauvage girl" for Khol Collection, launching in stores in January 2012.
Representing a heady mix of sensuality, confidence and beauty, Jones offers a sense of divine contradiction. Classically beautiful yet modern in attitude, her audacious gaze is impossible to ignore.