L'Oréal Paris is proud to announce Freida Pinto and Evangeline Lilly as the newest world spokespeople for the brand.
The announcement comes on the eve of the Opening Ceremony of the 62nd Cannes Festival and reiterates L'Oréal Paris' commitment to the great stars of film.
Freida Pinto is best known for her performance as "Latika" in the Oscar winning film, SLUMDOG MILLIONAIRE.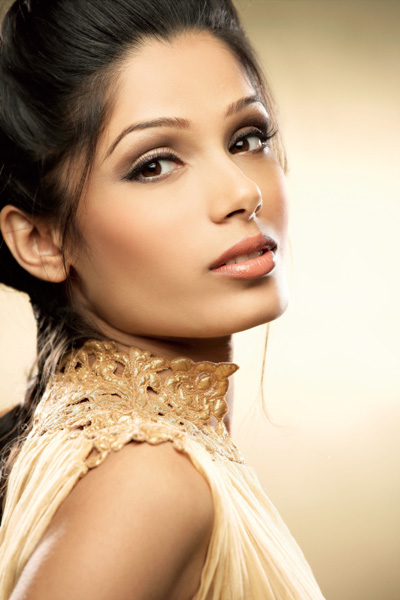 Photo credit: Freida Pinto's picture by photographer Manmeet Bhatti.
Evangeline Lilly is best known as "Kate" on the hit show LOST. Her performance on the show has earned her a nomination for the 2007 Golden Globe Awards as Best Actress in a Drama Series.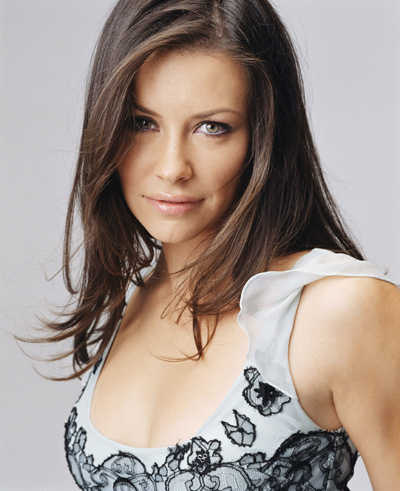 Photo credit: Evangeline Lilly's picture by photographer Kwaku Alston/Corbis Outline.
Read more: FREIDA PINTO, EVANGELINE LILLY, ELIZABETH BANKS. New Spokespeople for L'Oréal Paris.
A couple of hours before the Opening Ceremony of the 62nd Cannes Festival, Freida PINTO and Evangeline LILLY are joining Elizabeth BANKS as the newest World Spokespeople for L'ORÉAL PARIS. BANKS was recently introduced in the United States as a new L'Oréal Paris spokesperson in December 2008.
"On the eve of the Cannes Festival, to which I want to reiterate our attachment, L'Oréal Paris is delighted that these great stars of world cinema have agreed to represent our brand," states Jean-Jacques Lebel, President L'Oréal Consumer Products.
The sublime FREIDA PINTO was discovered by Danny Boyle in SLUMDOG MILLIONAIRE, the film that won eight Oscars. After Julian Schnabel's movie which she is currently shooting, she will be filming this summer in Woody Allen's next film, as part of an impressive cast. "I am very moved to be joining the great L'Oréal Paris family and all these personalities: a family I am now proud to be a part of" says Freida.
EVANGELINE LILLY came to our notice in LOST. Her character "Kate" also won her a nomination for the 2007 Golden Globe Awards as Best Actress in a Drama Series. For her first venture into films, she co-stars with John Malkovich and Romain Duris in an adaptation of Guillaume Musso's novel AFTERWARDS. Evangeline is a politically committed actress. When she was very young she was drawn to humanitarian projects, and then founded a committee for the world development of Human Rights at university. She travels all over the world on behalf of this cause, and says, "It is a source of great pride for me to represent a brand whose ambition is to respond to every person's aspirations to beauty, and contribute to the fulfilment and well-being of everyone." Evangeline Lilly will have just come from Rwanda, where she is engaged in a humanitarian mission, when she joins L'Oréal Paris for the first time on the steps of the Palais des Festivals in Cannes.
ELIZABETH BANKS, who was recently announced in the United States as a L'Oréal Paris spokesperson in December 2008, is one of the most versatile actresses in Hollywood, as witness her full list of achievements in the last year. She appeared in Oliver Stone's W, a film where she played the First Lady Laura Bush, as well as the comedy ROLE MODELS. Banks has recently signed on to star in THE DETAILS opposite James McAvoy. Through her company Brownstone Productions, she will produce and star in the Universal comedy FOREVER 21 and upcoming will also star in WHAT WERE WE THINKING opposite Leslie Mann. Among her credits are SEABISCUIT, 40 YEAR OLD VIRGIN and CATCH ME IF YOU CAN. "I am so honoured to be one of the newest L'Oréal Paris Spokesperson and to join such a distinguished group of women who proudly say the iconic phrase 'Because You're Worth It,'" states Banks. "What impresses me most about L'Oréal is the company's commitment to empowering women. L'Oréal wants women everywhere to not only take charge of their beauty, but to also take control of their health and well being".
Vianney Derville, International General Manager of L'Oréal Paris says: "I am proud that all these actresses are now our World Spokespeople, alongside other L'Oréal Paris spokespeople including Penélope Cruz, Beyoncé Knowles, Eva Longoria, Andie MacDowell, Aishwarya Rai and Kerry Washington. We are delighted to welcome them as representatives of L'Oréal Paris. We have been completely won over by their rising careers as actresses, together with their attachment to the values of humanity and diversity."
L'Oréal Paris has once again surrounded itself with exceptional personalities who represent the brand's values. As artists highly involved with the world of today, they embody a new generation of actors with an immense amount of talent and commitment.