GET THE LOOK:  Gabourey Sidibe, Golden Globe nominee for her lead role in the movie Precious, partnered with Bobbi Brown to create her Golden Globe glow.
"I wanted Gabourey to look pretty powerful, but still like herself, so I gave her glowing skin and modern, sexy eyes. She doesn't need a lot of makeup, so we added some sparkle shadow, lashes and color to her lips and cheeks, and she was perfect. I love this look because she has a natural glow and looks like the prettiest version of herself."-Bobbi Brown.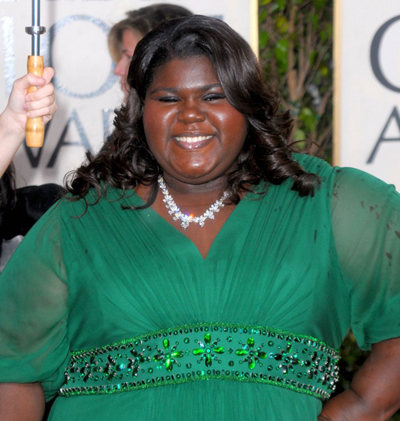 Makeup tutorial on how to get Gabourey Sidibe's makeup look at the 67th Golden Globe Awards using Bobbi Brown products:
Step 1: Prep skin with Soothing Face Tonic and Hydrating Face Cream
Step 2: Apply Chestnut Concealer under eye. Use Concealer Brush to get an even application.
Step 3: Apply Oil-Free Compact Foundation in Chestnut with a sponge and/or Foundation Brush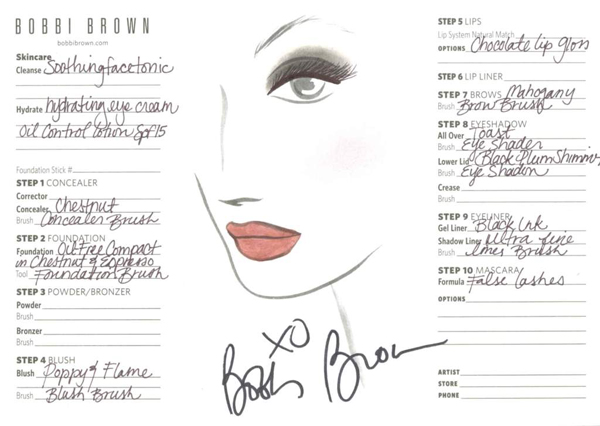 Step 4: Use Blush Brush to apply Poppy Blush and Flame Shimmer Blush to cheeks. Application tip: Smile and apply from apple of the cheek up to hair line and blend
Step 5: Apply Chocolate Lip Gloss to lips
Step 6: Use Brow Brush to apply Mahogany Eye Shadow to fill in brows and give definition
Step 7: Use Eye Shader Brush to apply Toast Eye Shadow as a base color all over lid. Use Black Plum Shimmer Eye Shadow all over lower lid with Eye Shadow Brush. Using your Ultra Fine Liner Brush to line with Black Ink Long-Wear Gel Liner.
Step 8: Apply your favorite pair of false lashes. Application tip: Apply Extreme Party Mascara to make lashes fuller