Elizabeth Arden is taking you behind the scenes at the new commercial and ad shoot for their Red Door fragrance. Marta Walsh has the inside scoop on their new fragrance look, the makeup and hot new videos!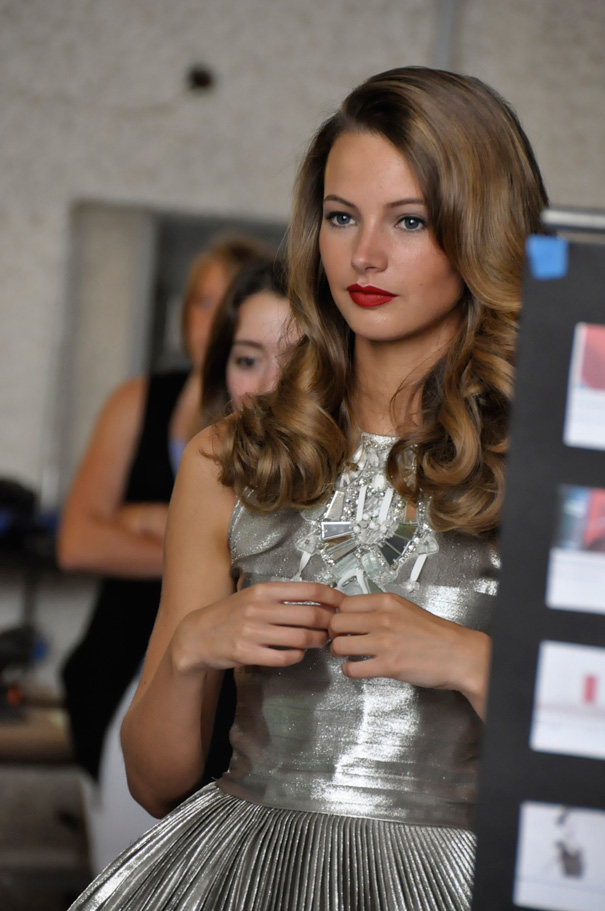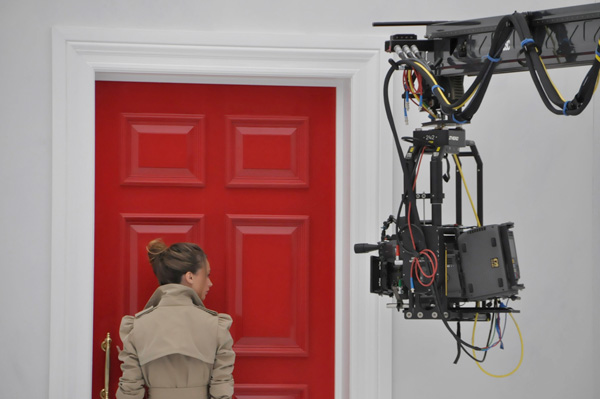 Red Door's New Look:
In honor of Elizabeth Arden's 100th anniversary, Elizabeth Arden is re-launching Red Door with a captivating new bottle and package design. It's still the classic fragrance you love, now with a new signature look! For a limited time only, the fragrance comes in a 100th Anniversary Edition commemorative sleeve, reflecting the history of the Elizabeth Arden landmark building.
Originally created in 1989, Red Door is a sensuous and sophisticated mélange of rich, rare florals. Fragrance notes include Lily of the Valley, Freesia and Wild Violets, Red Rose, Moroccan Orange Flower, Ylang Ylang and Jasmine.
Behind the Scenes:
To celebrate Red Door's new look, Elizabeth Arden's new commercial and ad campaign conveys the transformative essence of the fragrance. Originally shy and hesitant, their model crosses the red door and emerges confident and glamorous – like, the fragrance transforming her into a more beautiful version of herself!
To get her gorgeous "Red Door" look, Elizabeth Arden's makeup artist created a classic Elizabeth Arden red lip using Color Intrigue Effects Lipstick in Poppy Cream to portray confidence and beauty. With a bold red lip, she stayed neutral in the eyes and applied Color Intrigue Eyeshadow in Sparkle and Smoky Eyes Powder Pencil in Smoky Black to the eyelid. To finish the look, she coated the lashes with Ceramide Lash Extending Mascara in Black.
Check out their behind the scenes video and how to achieve the perfect red lip.
Don't forget, Elizabeth Arden's new Red Door 100th Anniversary Sleeve is on counters for a limited time only! It's the perfect holiday stocking stuffer and is available at all counters nationwide!