Luxury Beauty company GUERLAIN Paris recently hosted some of our favorite New York ladies and the 2009 Operation Smile Event Chairs in their effort to help change children's lives worldwide. They were treated to a day of spa treatments, cocktails and Rouge G lipstick engraving. Operation Smile Event Chairs that attended include: Olivia Palermo, Gillian Hearst. Shawn Modell, Hayley Bloomingdale, Lia Burke, Jamie Korey, Erma Eliazov, Martin Dawson, Kevin Glazier and Guillermo Drew-Bear.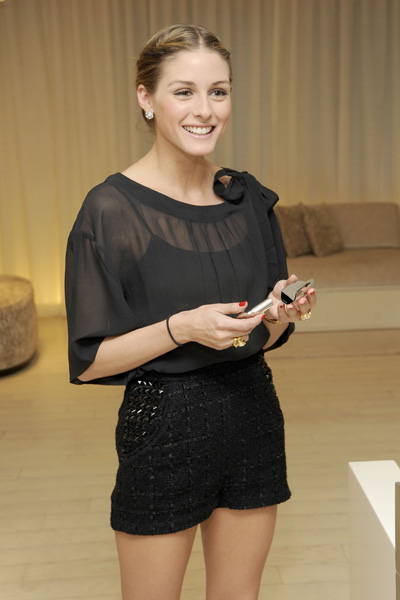 Olivia Palermo of MTV's hit series The City. 
Operation Smile's Sixth Annual Smile Event, a premiere dinner and live auction will take place on May 7th at Cipriani Wall Street in New York City.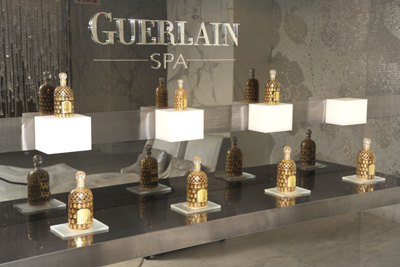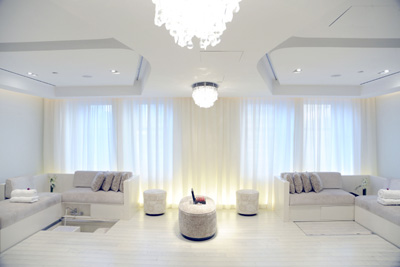 New York City business leaders, Operation Smile's Celebrity Smile Ambassadors, and the philanthropically-minded elite have agreed to lend their support to ensure children are given a new smile. Operation Smile Co-Founders, Dr. William Magee and Kathy Magee, will be joined by event chairs, committee members, and supporters, such as: Ciara, Adrienne Bailon, Gretta Monahan, Sabine Singh, Ciara, O.A.R.'s Benj Gershman, Nigel Parry, Melanie Dunea, Olivia Palermo, Tinsley Mortimer, Lydia Hearst, Vanessa Trump & Donald Trump Jr., Donald Trump and Melania Trump, Lacey Tisch-Sidney & Lowell Sidney, Andrew Tisch and Anne Tisch, Gillian Hearst Simonds & Christian Simonds, Minnie Mortimer, Dabney Mercer, Maggie Rizer, Hayley Bloomingdale, Robert Kennedy III and William Finneran.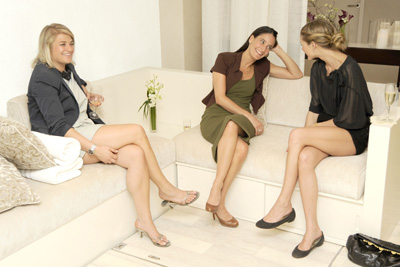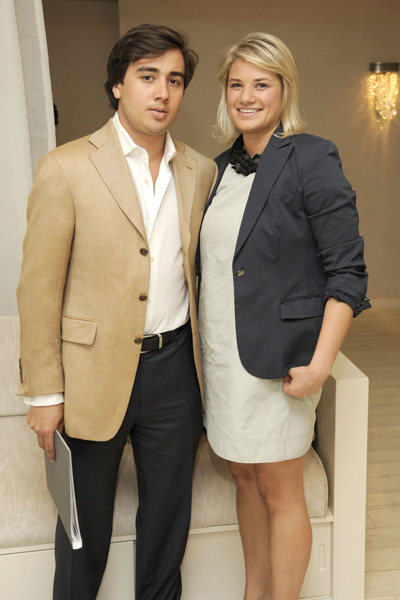 The Smile Event, hosted by Natalie Morales, of NBC's The Today Show, and segment host, NBA superstar John Salley, will feature performances by Vanessa Carlton and Bianca Ryan. Designer Raúl Àvila will be creating the event décor.
About GUERLAIN Paris:
A world leader in beauty for nearly 200 years, Guerlain creates makeup, skincare and fragrances of exquisite quality and French luxury. With a reputation for unparalleled devotion to luxury, innovation and excellence, handed down from generation to generation, each creation is steeped in history and reflects and defines the discerning tastes of elegant woman worldwide.
About Operation Smile:
Founded in 1982, Operation Smile, headquartered in Norfolk, Virginia, is a worldwide children's medical charity whose network of global volunteers are dedicated to helping improve the health and lives of children and young adults. Since its founding, Operation Smile volunteers have treated more than 130,000 children born with cleft lips, cleft palates and other facial deformities and the organization has a presence in 51 countries. In addition to contributing free medical treatment, Operation Smile trains local medical professionals in its partner countries and leaves behind crucial equipment to lay the groundwork for long-term self-sufficiency. Their mission is to mobilize a world of generous hearts to heal children's smiles and transform lives across the globe.