Talking Makeup is giving away Halle By Halle Berry and Celine Dion Chic perfumes to 3 lucky winners!!!
How to enter Halle By Halle Berry & Celine Dion Chic Perfume GIVEAWAY!:
1. Subscribe to Talking Makeup's YouTube videos.
2. Leave a comment.
3. MUST have US or CANADA shipping address!!!
3. Halle By Halle Berry & Celine Dion Chic Perfume giveaway EXPIRES Sunday 5/24/09!!
Good Luck:)
Marta
Halle by Halle Berry perfume main notes are: mimosa and fig essences. Additional notes include bergamot, pear blossom, freesia, hibiscus, ultra mimosa, sandalwood, driftwood, cashmere musk, olibanum and sensual amber.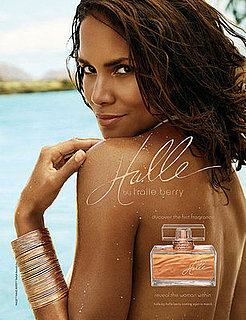 Celine Dion Chic The Fragrance: Created by Patricia Choux of Symrise, Celine Dion Chic draws upon Celine's approachable elegance, establishing a harmonious balance of ease, self-confidence and couture.
Top Notes: Aquatic Greens, Watermelon. Middle Notes: Peony, Drenched Gardenia, Lotus Flower, Green Violet
Dry Down: Blond Woods, Sandalwood, Amber, Musk.