Harvey Nichols launches an exclusive, limited edition Agent Provocateur Edition Porcelaine Eau de Parfum this August (2010), to celebrate the 10th Anniversary of the launch of Agent Provocateur's signature scent at the store and there are 20 bottles up for grabs!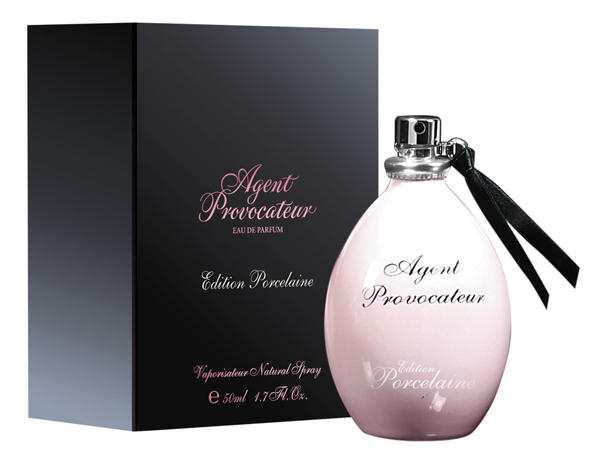 Go to the Harvey Nichols facebook www.facebook.com/harveynichols or twitter www.twitter.com/harvey_nichols between Monday August 23rd, 2010 and Monday August 30th for your chance to win 1 of 20 of these limited edition fragrances.
Agent Provocateur's award winning signature fragrance is a modern classic combining pure Saffron Oil from India, Coriander from Russia, Moroccan Rose Oil, Egyptian Jasmine, Vetiver from Haiti, French Magnolia Oil, Amber and Musk. This scent has become synonymous with seduction, pleasure and provocation of the senses. Porcelain is the original material used to store perfume; the wonderfully tactile bottle keeps perfume cool and prevents degeneration by light.
Agent Provocateur Edition Porcelaine Eau de Parfum 50ml £46.00