How to get the perfect profile picture and that picture perfect hair by Celebrity Stylist Kevin Mancuso.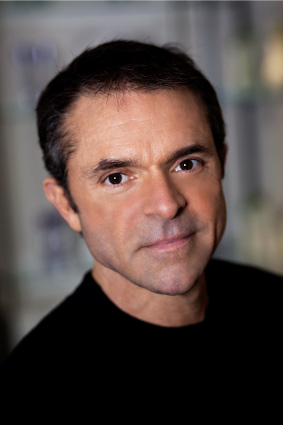 Kevin Mancuso
In the age of social media, Facebook and Twitter, it is more important than ever for women to have a professional headshot of themselves to share with the online world. Celebrity hairstylist Kevin Mancuso – who has worked on countless photo shoots with the likes of Natalie Portman, Naomi Watts, America Ferrara and Cindy Crawford to name a few – can show you exactly how to capture that picture perfect hair.
"In my experience, I've noticed that women either over do it or don't do enough to prepare for a photo shoot. Try to go for a more natural look when preparing for your headshot to ensure the photograph captures the best and most beautiful version of you." – Kevin Mancuso, Nexxus Creative Director
On March 10th, 2010, Kevin appeared as a guest on Bravo's hit reality hair competition Shear Genius Season 3, where he judged the work of top stylists. From years of experience on photo shoots, Kevin provided his insights on exactly what works and what doesn't.
Prepping Hair for the Shoot:
· Try to get a trim or haircut a week or so before the shoot, so hair looks healthy.
· If you color your hair, make sure your roots are done. You should also use a color protecting shampoo and conditioner, like Nexxus Dualiste, before the shoot to maintain the color and keep hair looking vibrant.
Styling the Day of the Shoot:
· Try pulling hair in front of shoulders for close shots to help elongate your face and instantly make you look thinner.
· Avoid tightly pulled back hair since it can make you look harsh and unapproachable.
· A flattering amount of body will always make hair look healthy and natural. Try using a volumizing mousse, like Nexxus Thermal Volume, before blow-drying to protect hair from heat damage and help build bounce.
What to Wear:
· Pick clothes that are flattering to not only your body type, but also your hairstyle. Big collars are a major "don't" with down hairstyles, and low-cut shirts should be avoided when working an updo.