More celebrity hairstyle tips by Tracy Guthrie, top Redken stylist and ULTA Salon at Miami Creative Manager. 
ULTA Miami will be opening on Thursday, February 19th ULTA, the ultimate beauty destination, this is ULTA's second urban location. ULTA Miami, will offer over 20,000 beauty products as well as a professional full-service salon.
For long haired beauties, like Vanessa Hudgens, this look is simple to recreate. All you need is a 1 1/2 inch curling iron and some flexible hold hairspray. First, separate your hair into medium sized sections and spritz each with hairspray. Then, instead of rolling hair into the curling iron, loop each section around the iron (do not clamp down) from the shaft to the end. This easily gives you the loose ringlet effect. Finish with another spray of hairspray and a dab of shine serum, for natural looking curls that will last all night.
A lot of my clients ask me, how to get their hair super smooth and straight, just like Jennifer Aniston's, even if their hair is really thick and coarse. I tell them to begin by using a deep conditioning treatment in the shower, to repair any damage and smooth out coarseness.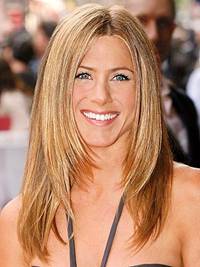 Before blow-drying, use a lightweight, heat activated straightening cream, which can help to temporarily lock curly or wavy hair into a shiny, straight style. Finally, I always advise to use a ceramic straightener because they are gentler on hair then metal ones, and easily slide over hair without snagging or catching.