Last week I had the pleasure to join a webcast from New York City hosted by the John Frieda experts: John Frieda, Harry Josh, Luigi Murenu.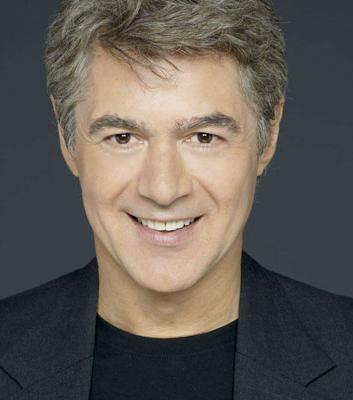 John Frieda
It was amazing to finally see the man behind truly one of my favorite brands ever, John Frieda. I can't never forget when one day after I moved to New York City from Israel back in 1991, my sister told me that I MUST get this hair serum! It was the beginning of a new era in my life. The era of straight sleek hair. And a goodbye to the mousse-full big hair. In other words, the John Frieda Frizz-Ease Hair Serum is one product that revolutionized my (beauty) life.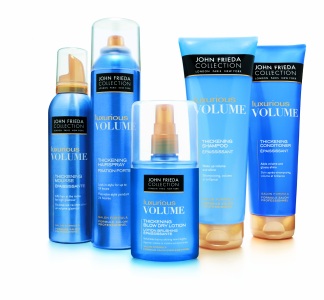 What sets the John Frieda brand from the rest is that it grew from John's salon in London. Mr John Frieda himself was using these products in his salon and working with fashion magazines, such as : British Vogue. Mr Frieda also was one of the first of  'celebrity hair stylists'. Back in the 1970's it was a whole new concept. Most hairdressers were known for cut and blow dry and not 'stylists'.
It seems to me that the John Frieda hair care line was created in the right place and right time. Styling products didn't exist in the 1970's all the way to the late 80's. Most people simply used the mousse. Luckily the big hair was in therefore no one complained. What also interesting to find out is that frizzy hair was never mentioned or addressed. It is quite astonishing because frizzy hair or frizz prone hair is quite popular (I know I have it). So John Frieda created not only a unique product but also a product people want! Later on the John Frieda continued to create product with this prescriptive approach. Think: their hair care line for different hair colors (sheer blonde collection), and their latest the John Frieda luxurious Volume collection for thin limp hair. And, Root Awakening. The brand also collaborates with top hair stylists and professionals such as Harry Josh and Luigi Murenu to make sure they are on the cutting edge of fashion.
John Frieda insisted that it's not enough to just have the right styling product, you need to have the right technique of application. For example, he talked about how to apply Frizz Ease Hair Serum.
1. Make sure your hair is saturated with water, and we mean, soaking wet. The product works best on wet hair to seal and transform the hair cuticle's texture and stay flat, hence, no frizz.
2. Do not towel dry, comb, or shake your hair from side to side or up and down.
3. Take a dime size of product and emulsify in your hands
4. Gently press into hair. Distribution is a key.
5. Gently squeeze the hair when applying product.
6. Don't over dry. Tip: if the hair feels cool when you touch after blow drying that means your hair is still wet. As soon as your begins to feel hot it means moisture has completely evaporated from your hair.
7. Good luck:)
It was truly inspiring listening to Mr John Frieda speak. He came across as a person who is extremely passionate about his brand.
Hair Trends by John Frieda experts:
Hair Trends according to John Frieda's Luigi Murenu: waves, curls,& sleek are all IN, "pretty much nothing new" but he sees a "huge come back of the hair cut". Think Rihanna and Katie Holmes.
Hair Trends according  to John Frieda's Harry Josh: "monochromatic & bold hair colors" less highlights  and more single-process, which sounds so much better for your wallet:)