On December 19, 2009, Kevin Jonas and wife Danielle were married in a lavish ceremony at Oheka Castle in Huntington, NY. For their special day, Mr. and Mrs. Jonas deserved only the absolute best – thus, it made perfect sense for the bride and groom to enlist the help of the beauty experts at nuBest salon and spa in Manhasset, NY.
The renowned Long Island-based beauty destination created the hair and makeup looks for each member of the bridal party. Even the anti-bridezilla, Danielle gave her bridesmaids carte blanche when it came to their wedding day hairstyles. Each bridesmaid had an individual and unique look, but as a group they looked perfectly polished and cohesive.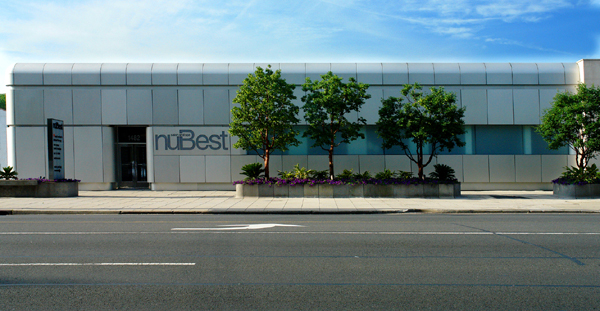 As maids of honor, Danielle's sisters Dina and Katie distinguished themselves with snowflake-shaped, crystal-embellished hair ornaments – which was particularly fitting, considering the day's "Winter Wonderland" theme and blustery weather! Older sister Dina took inspiration from Carrie Underwood's natural, effortless curls and chose a half-up, half-down style, while Katie, 15, opted for a loose and deconstructed chignon modeled after Taylor Swift.
The day before the wedding, Kevin and Danielle treated their special guests to a day of pampering, also courtesy of nuBest. Held at Oheka Castle, these family members and close friends – including the groom's "best men," brothers Joe and Nick – indulged in manicures, pedicures and massages.
About nuBest salon and spa:
For over 36 years, nuBest salon and spa has been the premier beauty destination for fashionable people who want to look and feel their best. Michael Mazzei and his staff of over 125 beauty professionals provide world-renowned services including: hair design, hair color, hair straightening and perming, facials, massages, eyelash extensions, traditional and air-brush make-up application, spa nail services, waxing, threading, laser hair removal, special bridal services and personalized spa parties, all in a cutting edge space of over 20,000 square feet. Michael, his son Jamie and nephews Vincent and Christian are proud to be an integral part of the beauty community and look forward to continuing their tradition of creativity and excellent service. nuBest salon and spa is located at 1482 Northern Boulevard, Manhasset, NY 11030. For more information about Michael Mazzei and nuBest salon and spa, you can visit their websit at www.nubestsalon.com .
Jonas Wedding image people.com