How did celebs like Debra Messing, Taraji Henson, and Kristen Scott Thomas prepare for the Golden Globes? Getting gorgeous isn't just about the dress, the shoes, the hair and the makeup! Before you slip into the gown, before the makeup goes on and the hair goes up – Celebs make sure their skin is sexy and in shape! They visit Kate Somerville to get glowing!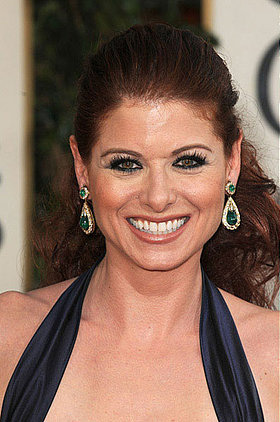 What Kate Services are the Celebs Having? 
Kate Somerville Signature Facial: Designed to deliver healthier, radiant skin, the signature facial is customized to each individual's needs. The treatment begins with enzymatic exfoliation, necessary extractions and a customized treatment mask follows. The facial finishes with an acupressure massage. Skin is left smoother, clearer and healthier than before.
DermalQuench Oxygen Treatment: For unparalleled hydration and that signature glow, DermalQuench is a Kate Somerville favorite. The skin is drenched in a hyaluronic serum and vitamins. Oxygen is then applied as the serum soaks into cells for further hydration, healing and conditioning. Watch dryness and fine lines disappear and discover a softer, supple complexion.
Kate Somerville "Lift & Glow": Designed to deliver healthier, younger skin, the "Lift & Glow" works on several dimensions/levels of the skin to give it a younger, lifted glow. The muscles of the skin are then stimulated using Microcurrent, to strengthen and lift tired muscles back into their youthful position. This part feels tingly – but there is a noticeable lift after the treatment is performed. Clients witness a lift in the brow, the apples of the cheeks and around the jawline. The client is then placed under a White LED light to reduce wrinkles and rejuvenate the skin. The light stimulates cellular renewal, causing the production of collagen and elastin. The skin looks glowing from the inside out and the outside in.
What Kate Products are Celebs Using?
ExfoliKate – Intensive exfoliant made with Papaya and Pineapple enzymes for incredibly smooth skin.
Quench Hydrating Serum – Incredibly silky serum that locks in moisture for an utra-hydrated Glow.
Deep Tissue Repair Cream – Anti-aging wonder cream that reduces redness and minimized fine lines.