Magazine Covers. Kim Kardashian snatched the cover of Glamour January 2011. Do you love?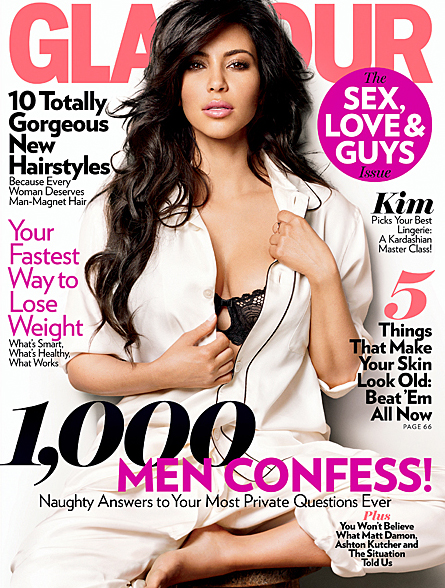 Here's a sneak peak to the Kim Kardashian interview in Glamour by Katie Couric:
Katie Couric: You are such a phenomenon right now that I wanted to first ask: Why do you think you have so completely captivated the public's imagination?
Kim Kardashian: At first, I think that people were intrigued by the glitz and glam of my family's lifestyle in California. But they stayed interested because we were a lot more normal and relatable than they had assumed. We might be spoiled in some people's eyes, but we are not brats. I get letters from little girls begging me to adopt them.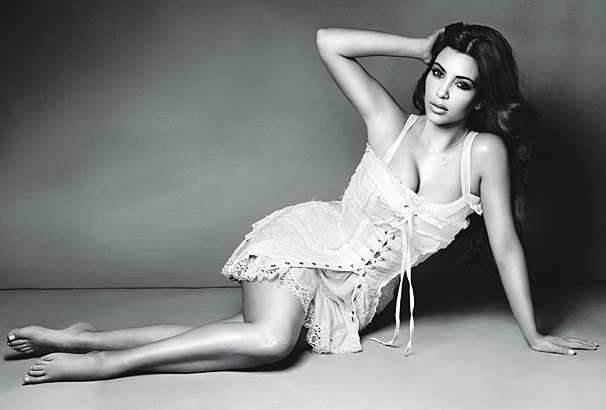 Just another night around the house. Bustier, skirt, Dolce & Gabbana; horseshoe charm necklace, Glamour's own—and it's only $10!