Marta Walsh has the scoop about the gorgeous makeup look that Pati Dubroff, Clarins Celebrity Beauty Artist created for Kirsten Dunst last night at the 2011 MET Gala.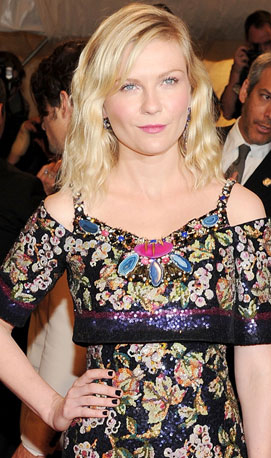 Pati was inspired by Kirsten's beautiful Chanel dress with sparkling sequins and mineral stones sewn into the bodice. She wanted these natural gems to be reflected in her makeup.
Skin: First the skin was prepped with Instant Smooth Line Correcting Concentrate to fill in any imperfections and help hold foundation. Next, she used a light amount of Skin Illusion Foundation to even the skin without creating a mask. For the blush, she generously applied Blush Prodige in Miami Pink from the apples of the cheeks swept up toward the hairline for a healthy, romantic feel.
Eyes: Playing with the Clarins NeoPastels Eye Palette, Pati created a gorgeous, jeweled eye for Kirsten. She sculpted the bones of her eye with the dusty rose colour, and on the center of the lids used the taupey opal. Finally, she washed the whole eye with the bluish lavender shade – just like an opal stone! One minimal coat of Wonder Perfect Mascara was all that was needed to finish the eyes.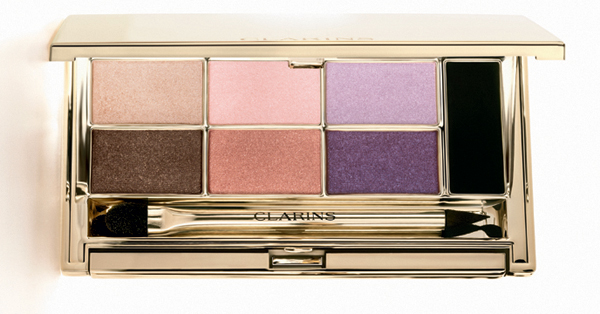 larins NeoPastels Eye Palette
Lips: A soft, violet rose completed the look with Rouge Prodige in Lilac Pink.