On Monday night, September 20th, 2010, legendary lensman Mario Testino celebrated the launch of his latest exhibition, "Todo O Nada," at the Thyssen-Bornemisza Museum in Madrid.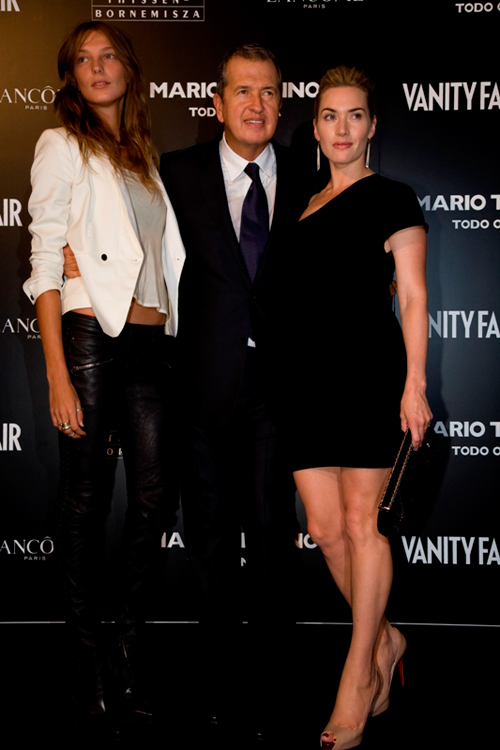 The exhibition, sponsored exclusively by Lancôme, features more than fifty photographs, shot between the mid-1990's and present day, of iconic women in various modes, from high-fashion stylings to sensual nudes. The idea, said Testino, was to capture the emotions that inspire his work. "I start the exhibit with the process of how you can decorate somebody and then take it all off to discover another sort of beauty, maybe even more powerful," he said.
Several of the women featured in the exhibit were on hand for the celebratory cocktail party, which was hosted by Vanity Fair Spain. They included, naturally, Lancôme ambassadress Kate Winslet and spokesmodel Daria Werbowy, along with models Natalia Vodianova and Eva Herzigova, among many others.
"Todo O Nada" will be on display until January, 2011.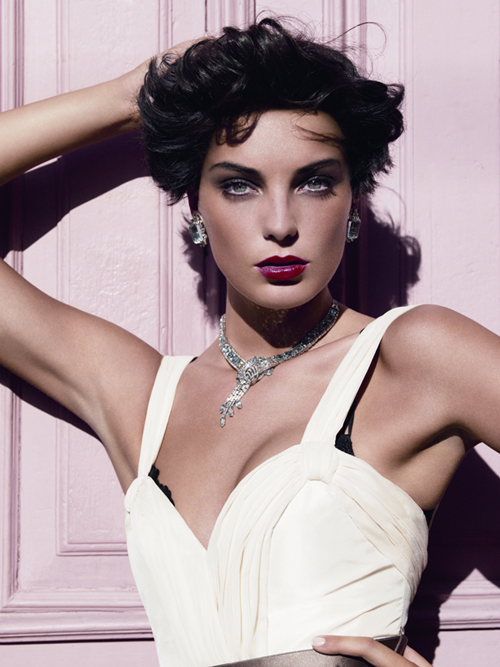 Daria Werbowy. Photo credit Mario Testino/Art Partner © 2010.