Talking Makeup is excited to share with you Lancôme's latest lip launch: L'Absolu Crème de Brillance Visibly Replenishing and Reshaping Lip Cream.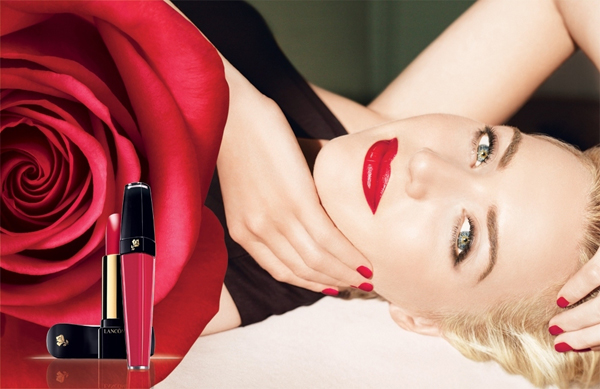 A luxurious cross between a gloss and a balm, Crème de Brillance glides on beautifully, all while delivering intense hydration that helps lips stay comfortable for up to 10 hours. The secret lies in its superior ingredients that are typically reserved for skincare:
· Shine-boosting oils and light-diffusing pearls give the formula its rich color pay-off
· Pro-Xylane boosts hydration within the skin
· Glycerin and hyaluronic acid hydrate lips by pulling water from the environment and help it stay put

Available in eight colors—including Rose Mythique, worn by the gorgeous Kate Winslet, (see 1st image), over L'Absolu Rouge lipstick in the same shade—Crème de Brillance will retail for $29.
Please click on lancome-usa.com for more information and to see the complete range!