TM has the sneak peek to the cover and inside story from the new October 2011 issue of ASOS Magazine featuring cover star, Lily Collins, 22-year-old American actress-on-the-rise from The Blind Side, Priest, and co-starring with Taylor Lautner in the upcoming thriller Abduction (Sept 23).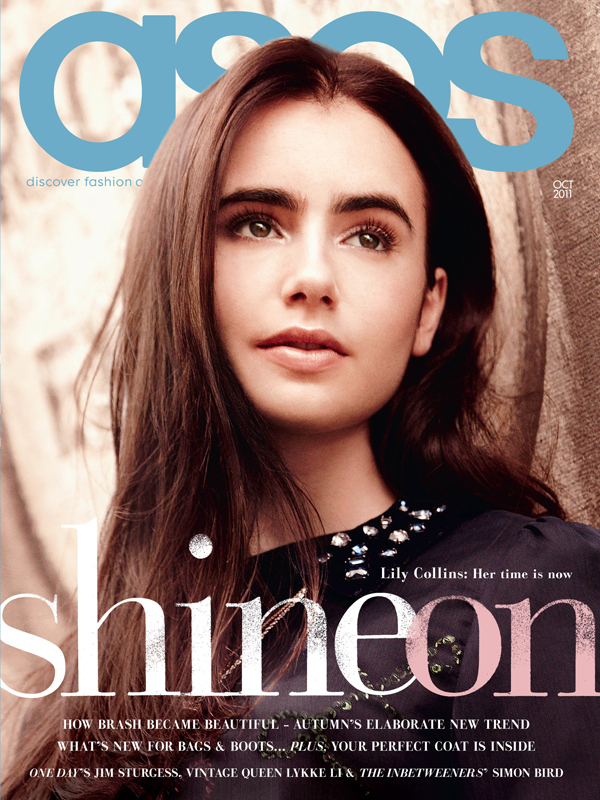 LILY COLLINS for ASOS Magazine (Lily wears an ASOS soft chiffon midi dress on the cover)
Having spent most of her life traveling between LA and London (yes, her dad is pop star Phil Collins), Lily is talented and modest with a penchant for clothes. ASOS shot her in Montreal where she's filming next year's blockbuster movie, The Brothers Grimm: Snow White alongside the "evil queen," Julia Roberts.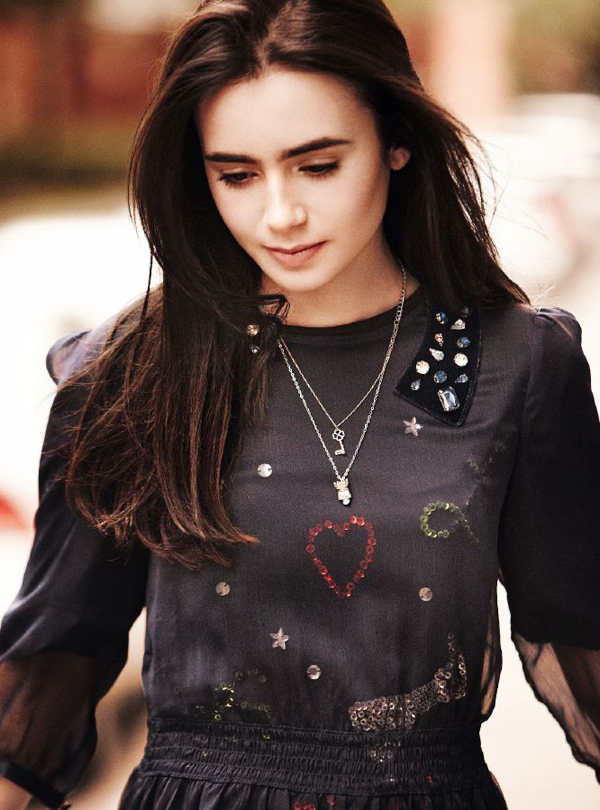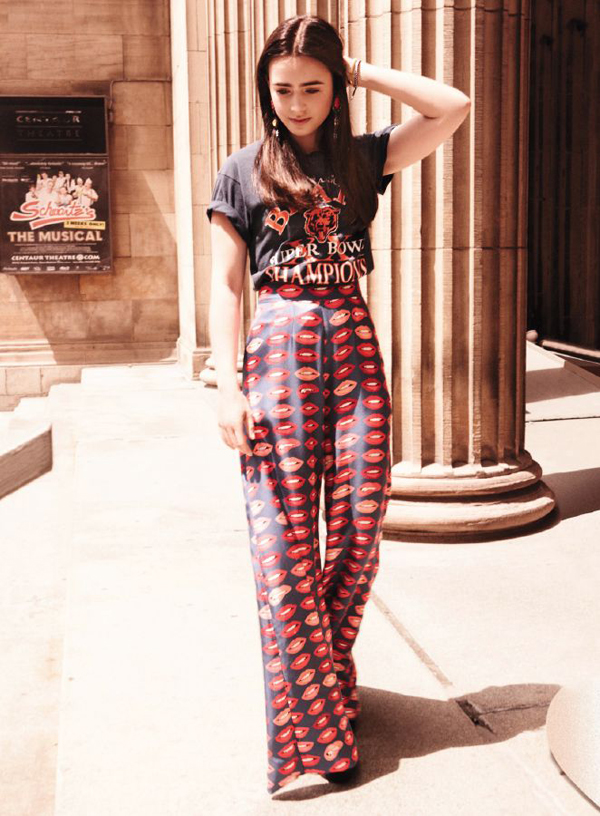 Lily in Bloom : With her first lead roles coming up, actress Lily Collins is ready for action as the fashion world's newest crush
About filming Snow White…"It is so surreal. Everyone calls me "Snow" on-set and I'm working with Julia Roberts!"
About The Blind Side…"When I got that movie, no one on-set expected it to do what it did, so there wasn't that pressure of it being a huge budget movie. It's almost better that I didn't get cast in something that had so many expectations from the get-go."
About her upcoming film Abduction… "I never thought in a million years I'd be doing stunts, flying off trains, setting people on fire, running through swamps at night, but it's fun and I love taking chances."
About Taylor Lautner…"I was blown away. People know him from Twilight and see him as Jacob, but Jacob is not in this movie. I've heard him be compared to Tom Cruise – which is cool."
About Karl Lagerfeld…"I heard talk at the table he was leaving and I hadn't met him yet. So I grabbed the PR person, and remember sprinting through the Met Museum in my Chanel dress and huge Chanel shoes just to say hello to him."
About fall fashion…"I'm into big sweaters, and cool combat boots. I love mixing and matching things. Autumn/winter is great, because you're able to mix feminine and masculine. Cool army jackets with dresses, tights and boots. I love having that masculine, edgy touch but being flirty and fun at the same time."