It summer time and for that reason I'm not that into wearing a liquid foundation during the day. So, I took a trip to MAC Cosmetics store in Scottsdale's Fashion Square Mall and viola, Marta is the proud owner of MAC Studio Fix. A true classic. I've been loving this one for many years now. It is a powder foundation, it covers without leaving your skin greasy, too shiny, or oily. And it's quick 1-2-3 and you're done!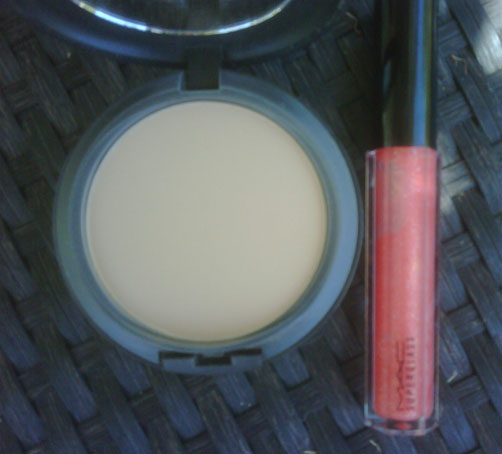 L to R: MAC Studio Fix in C40 And MAC Superglass in Gift Wrap
Another classic, and in my opinion, the Bentley of all lip gloss and best lip gloss ever invented is MAC Superglass. My favorite shade is Gift Wrap which is light coral, my favorite shade after red. I also love MAC Dazzleglass, it's very similar to MAC Superglass it's just a bit lighter in consistency.