MAC Warm & Cozy: A fireside fantasy far from the maddening crowd is undeniably appealing. Seek refuge in the warmth, the glow of skin rosy with Refined Golden Mineralize Skinfinish, Shadesticks in Cuddle, Nurture and Snuggle shades, cozy as a mug of cocoa on a bearskin rug. Care Blends Essential Oils in Sweet Orange + Lavender, or Grapefruit + Chamomile feels soothing and sultry when elements are harsh and extreme…add MAC signature innovation with Mineralize All-Over Moisture Lotion, a new permanent product, and see new radiance, revivified lustre, optimum health. Like going on retreat and communing with nature, it's an earthly way to bring back what the city takes away, and a sensual solution to make life simple, but luxurious. Winter beauty begins here.
Available December 26, 2009 through February 2010 at all MAC locations.
LIPSTICK


Spiced Tea Warm bronzed brown (Glaze)
Warm Me Up Creamy mid-tone neutral pink (Amplified)
Siss Muted golden beige (Satin)
Suggested Retail Price $14.00 U.S./$16.50 CDN
LIPGLASS



2N Creamy neutral yellow pink (Cream)
Feeling Dreamy Pale neutral pink with pink pearl (Frost)
Light That Fire! Mid-tone burnt coral with pearl (Frost)
3N Neutral brown with gold and pink pearl (Frost)
Suggested Retail Price $14.00 U.S./$16.50 CDN
SHADE STICK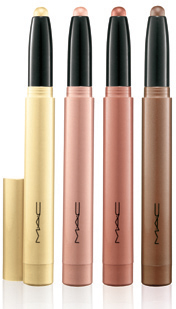 Cuddle Frosted light golden yellow
Nurture Frosted pale neutral peach beige
Warm & Cozy Frosted burnt amber with red and gold pearl
Relaxed Frosted dark chocolate brown
Suggested Retail Price $16.50 U.S./$20.00 CDN
EYE SHADOW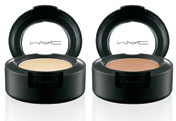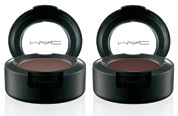 Chamomile Creamy pale yellow (Satin)
Modelette Mid-tone warm camel (Satin)
Mulled Cider Dark warm brown (Satin)
Embark Intense reddish brown (Matte)
Suggested Retail Price $14.50 U.S./$17.50 CDN
MINERALIZE SKINFINISH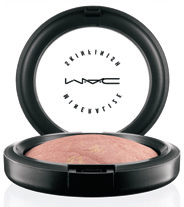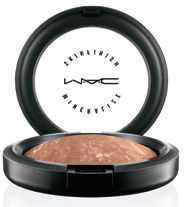 By Candlelight Golden pink
Comfort Golden bronze
Suggested Retail Price $27.00 U.S./$32.50 CDN
LIP CONDITIONER (TUBE )


Suggested Retail Pric e $13.50 U.S./$16.00 CDN
LIP CONDITIONER (STICK)

Suggested Retail Price $13.50 U.S./$16.00 CDN
NAIL LACQUER
Blissed Out Creamy light nude
Dim the Lights Creamy warm dark chocolate
Suggested Retail Price $12.00 U.S./$14.50 CDN
TINTED LIP CONDITIONER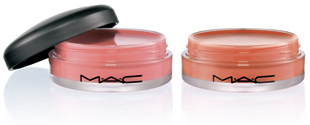 Close for Comfort Pinkish brown
Feelin ' Good Light neutral beige
Suggested Retail Price $14.50 U.S./$17.50 CDN
MINERALIZE ALL-OVER LOTION
Gentle, non-sensitizing, and rich, this face & body moisturizing lotion is free of fragrance and color so it can be paired with pigments and oils to achieve a myriad of effects. It utilizes MAC Charged Water to boost the delivery of moisturizing ingredients using the "vibration" of the gemstone, Diamond. Suggested Retail Price $29.50 U.S./$38.00 CDN
CARE BLENDS ESSENTIAL OILS
Infused with natural properties derived from plants, Care Blends Ess ential Oils are gentle and healing on the skin. They leave the skin feeling energized and moisturized with a healthy glow. These unique oils can be used alone, under makeup, mixed into skin treatment or mixed into makeup to increase emolliency and comfort, sheer down or increase playtime of a product as desired.
Sweet Orange + Lavender
Grapefruit + Chamomil e
Suggested Retail Price $19.50 U.S./$23.50 CDN