My latest must-have makeup find my loves…is the limited edition Make Up For Ever La Boheme Eye Shadow Palette which can be applied dry, or also with a moistened foam tip (which BTW haven't tried yet because I'm a busy girl and opt for the quicker dry option).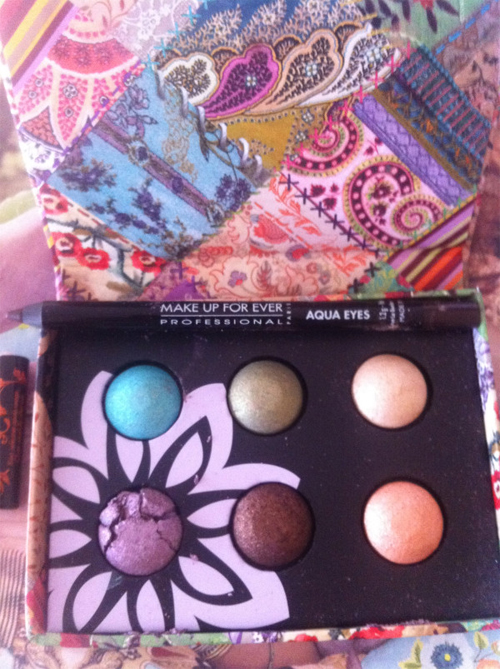 Makeup Make Up For Ever makeup for Spring 2012
L to R: Lagoon Green, Vegetal Green, Beige, Parma Purple, Brown, Coral
The pigment is a bit sheer yet dramatic enough and shimmers. Another great thing about this palette is the all the shades are very practical and wearable and long wearing. My favorite shade so far is the Brown.
I like to line by bottom lashes with the NEW Make Up For Ever La Boheme Aqua Eyes in dark brown, also a limited edition. It's long wearing and gives me that softer smoky eye look. I must say, I'm a smoky eye addict. I don't feel as powerful without it:)
Both products mentioned will be available in Sephora.com and Make Up For Ever Boutiques from February 2012.