Bronzing Beauty Tips by Marisa Miller from Victoria's Secret Swim 2009 Virgin Gorda shoot!
In this video Marissa Miller is also introducing Victoria's Secret Beauty Of Brazil.
Victoria's Secret Beauty Of Brazil: Lose yourself in the beauty of Brazil, the golden sand beaches, the sexy bronzed skin, and the abandon of Carnivale. Inspired by the cultural richness and natural beauty of this exotic destination, Victoria's Secret presents this limited-edition series of products for three of their collections: Bare Bronze body care, VS Makeup and Very Sexy Now fragrance.
Victoria's Secret Bare Bronze:
Tapping into the beauty secrets of Brazil, Bare Bronze presents six new radiant additions. All infused with powerful nourishing ingredients native to Brazil and our exclusive Castanha do Brasil fragrance, a sweet, creamy Brazil Nut scent.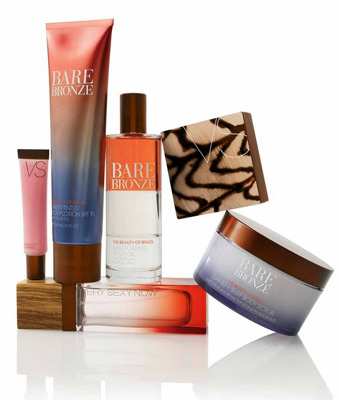 VS Makeup:
Vibrant eyes. Juicy lips. Shimmering golden skin. VS Makeup takes its cue from the tropical images and sizzling hues of Brazil to create this dazzling color collection.
Very Sexy Now:
What's sexy right now? The beauty of Brazil: sizzling beaches, lush tropics and rich, colorful style. Capture its essence with this intoxicating blend of Papaya, exotic Orchid, and creamy Coconut Milk.
All three collections are available starting May 2009 for a limited time exclusively at Victoria's Secret stores and VictoriasSecret.com.