I can't leave my house without these 3 makeup items:
NARS Enchanted Cream Blush, $26: A soft-peach cream blush that delivers a hint of shimmer and smooth, silky color. I even apply Enchanted to my eye lids to highlight or just alone. I get tons of compliments. The shade is very light peach coral which looks amazing on tanned summer skin. When it comes to blushes NARS is a genius!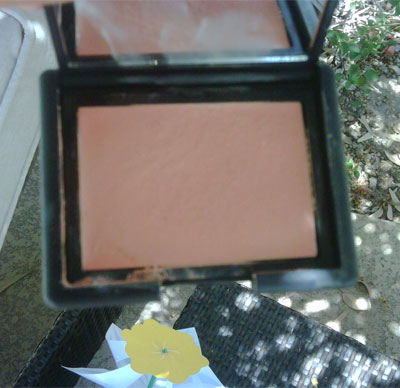 Also from NARS is their Lamu Multiple, $38: A fresh, glazed-apricot shade with gold sparkles to create shimmering accents. I apply Lamu on my cheeks, forehead and a little bit on the side of my neck and even around the décolleté. Why not? As I said many times, makeup is all about freedom. It looks fabulous by the way. Must have for all of you who love to glow this summer:)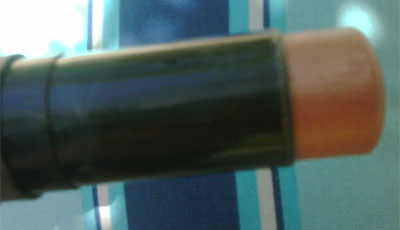 Both NARS Enchanted Cream Blush and Lamu Multiple are from NARS Summer 2010 Collection. And what makes both different than any other cream blushes is how sheer they are. When applied on the skin they blend right with your skin and the shade is super soft. Some cream blushes leave you looking like you were playing with your grandmother's makeup bag applying her lipstick on your face. You all know what I'm talking about right? Not a good look lol.
And lastly, the best lip gloss in the universe (that and MAC Superglass) is MAC Dazzleglass in Smile, $18: A beautiful light and super sparkly coral. The other day someone asked me if I got my lips done. "Umm, no, it's MAC Dazzleglass" I answered.